Curry rice is a representative of Japanese food recognized by the world!
Delicious Japanese beef curry recipe for a weeknight dinner! Tender pieces of beef, carrots and potatoes cooked in a rich savory curry sauce, this Japanese version of curry is a must-keep for your family meal.
The very common "curry rice" is most often referred to simply as "curry".
Along with the sauce, a wide variety of vegetables and meats are used
to make Japanese curry. The basic vegetables are onions, carrots and potatoes.
Beef, pork, and chicken are the most popular meat choices.
Ingredients     (6 Servings)
1lb.                                Beef boneless stew
1lb. (2medium)         onion
5oz. (1small)                  carrots
5oz. (1small)                  potato
1Tbsp                            oil
half pack                 S&B GOLDEN CURRY 12ervings(6 Servings ×2)
2 3/4 cup                      water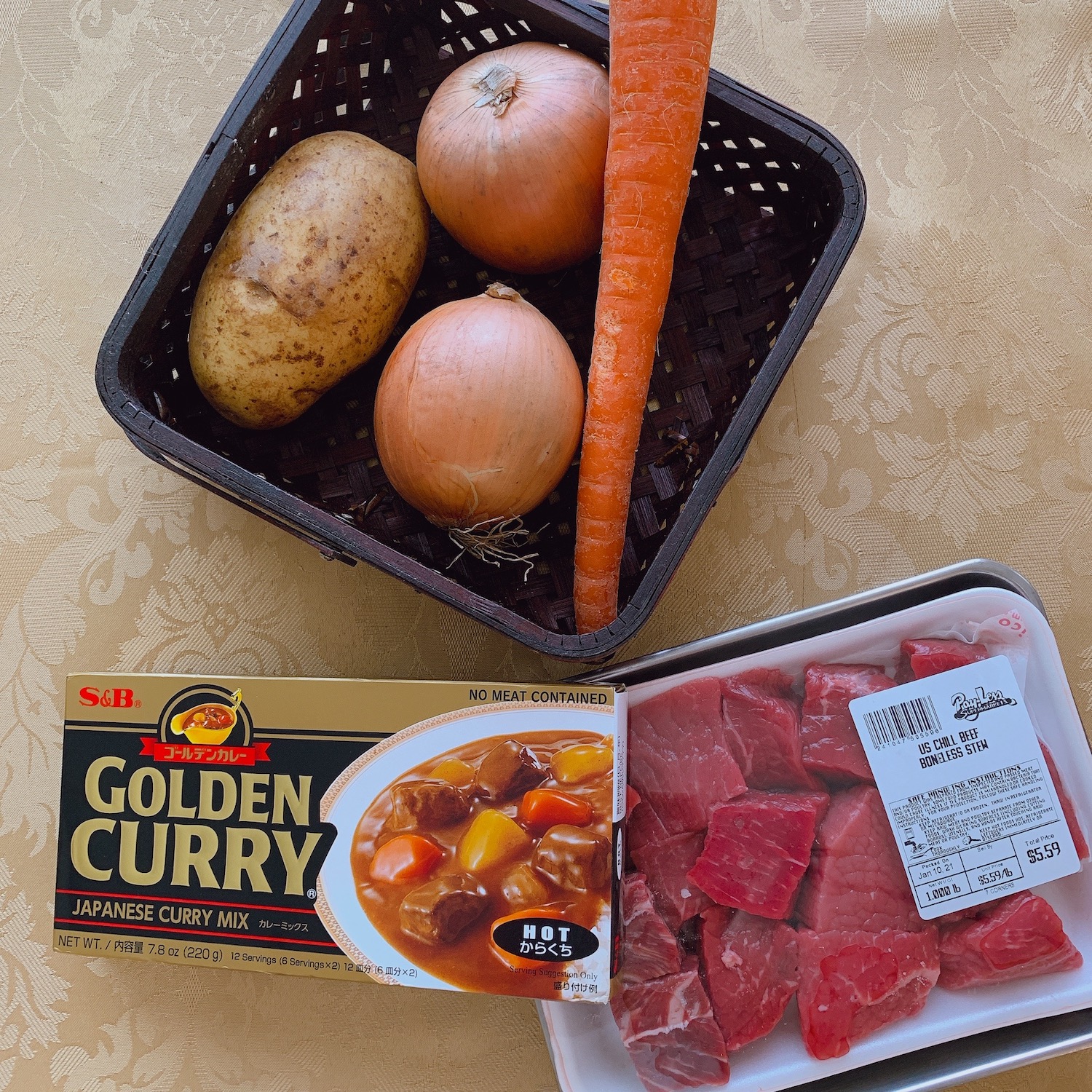 Instructions
① Cut off the root part of the onion.Cut the onion into wedges.Peel and cut the carrot in rolling wedges.Cut the potatoes into 1inch pieces.Cut the beef into bite-sized pieces.
② Put salad oil in a frying pan.
Sauté the onions over medium heat for about 5 minutes.
③ When translucent and tender, add the beef.Add the carrots and potatoes and saute for about 5 minutes.
④ Add 2 3/4 cup of water.Add Bay Leaves to taste and cover the pot.Remove the scum (about 15 minutes after boiling).
⑤ Turn off the heat and add the curry roux.Thoroughly dissolve the curry roux.
Simmer over low heat for about 5 minutes more.
⑥ Serve in a bowl and sprinkle with nori seaweed and shiso, if using.
📌 Fry the onions until they turn candy brown for an even better taste.
📌 Be sure to turn off the heat when you add the roux.
📌 Aku is the smell of meat and fish, and the astringency of vegetables. To make it taste good, remove it once after boiling.
📝 In Japan, each family has its own secret flavors and specialties. Once you have mastered the basics, you can pursue your favorite flavors.This time I used beef, but it can also be made with chicken, lamb, shrimp, etc.If you top it with the pork cutlet(TONKATSU) that I introduced before, it becomes pork cutlet curry. If you top it with fried chicken, it becomes fried curry.
★ Useful goods

    CURRY Sauce Mix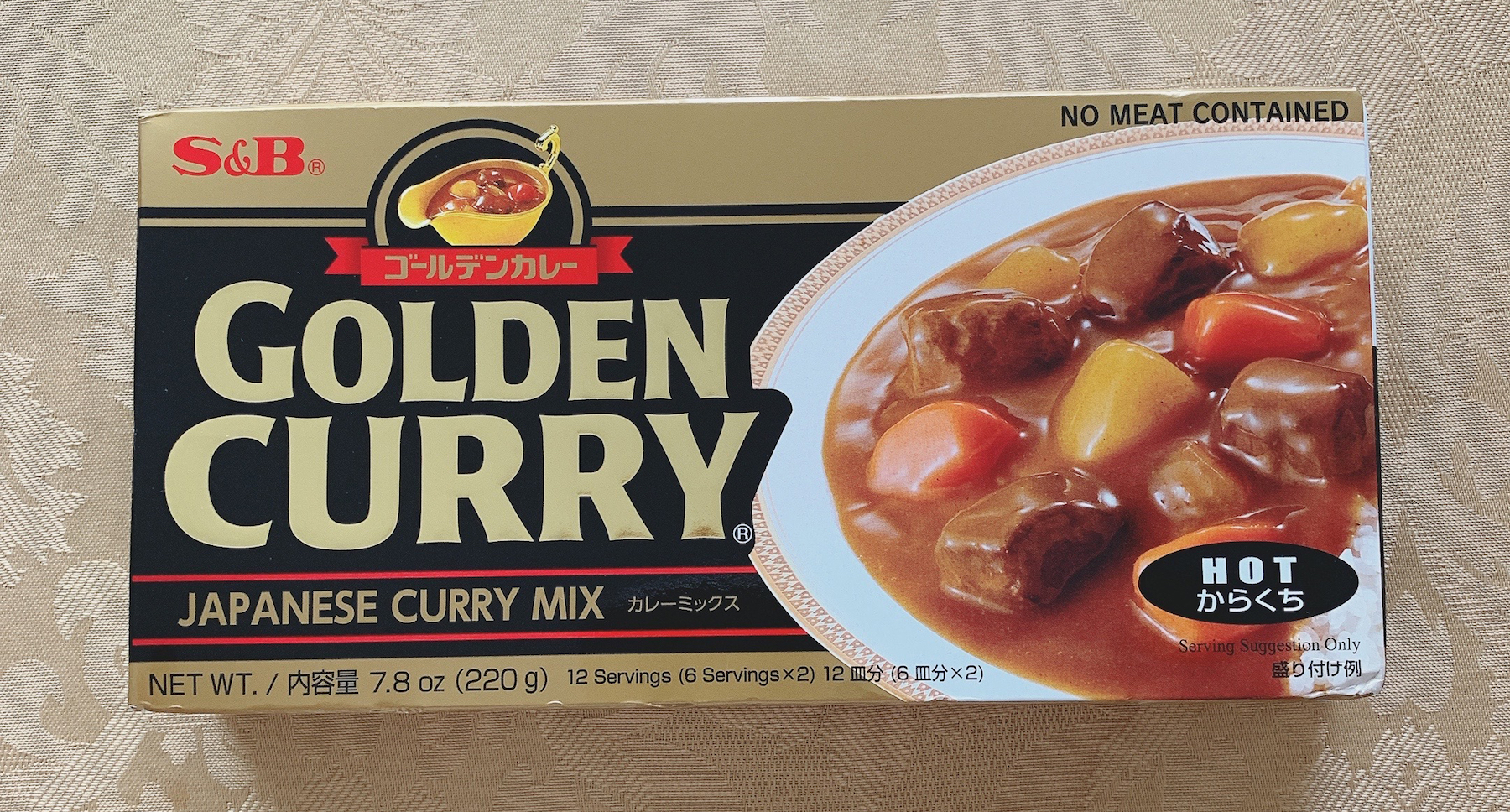 ★Curry rice is also popular as a menu item in school lunches. The basic Japanese Curry is easy to make with the store-bought Curry Sauce Mix. I will show you how to make it as described in the commercial Curry Sauce Mix. This is a no-fail recipe, so try it from the basics.
You can see recipes in the video as well.🔽