Power up with beef bowl in summer!
Thinly sliced beef simmered  with tender onions, savory-sweet sauce served over a hot bed of rice. BEEF BOWL (Gyudon) is synonymous with comfort. It has been a staple in Japanese cuisine.
Gyudon is always high on the list of favorite rice bowl dishes. Beef bowl" is also popular in Guam, but you can easily make it at home. This time, I will show you a simple recipe using MENTSUYU.
Ingredients     (2 Serving)
150ml                           NINBEN TSUYU NO MOTO
300ml                           Water
2 Tbsp                          Sugar
9oz                               Sliced beef (THIN SLICED BEEF FOR GYUDON)
1/2 pieces                    Onion
0.5oz                            Ginger
Steamed rice
(Toppings as needed )
Red pickled ginger or chili pepper or TABASCO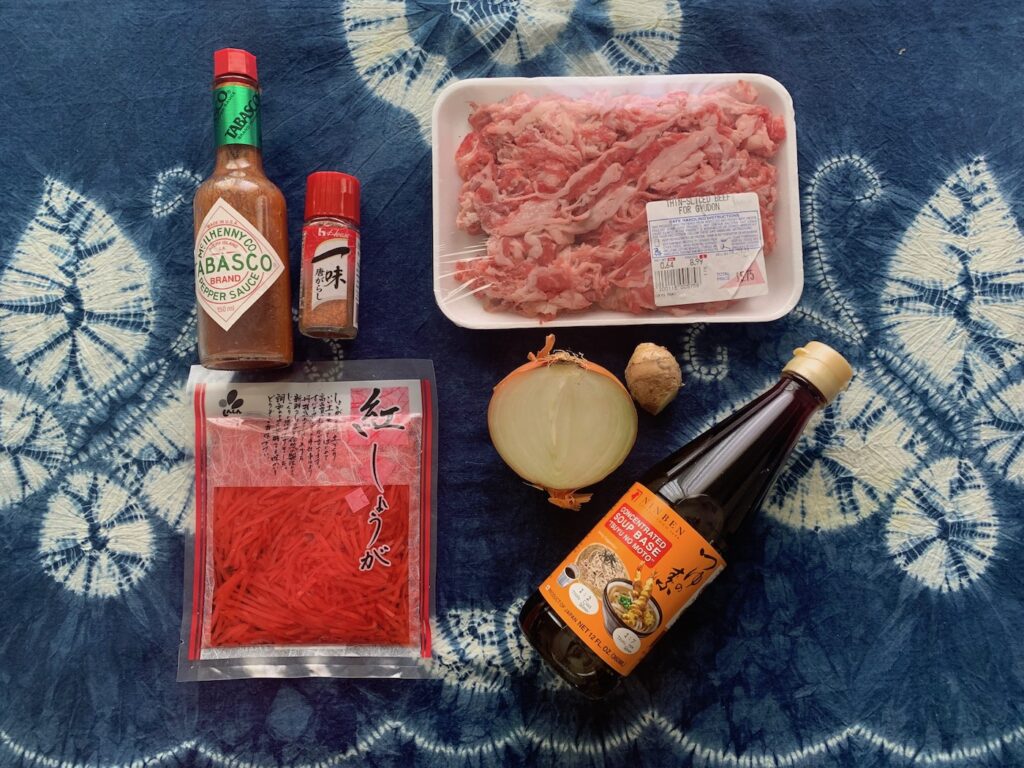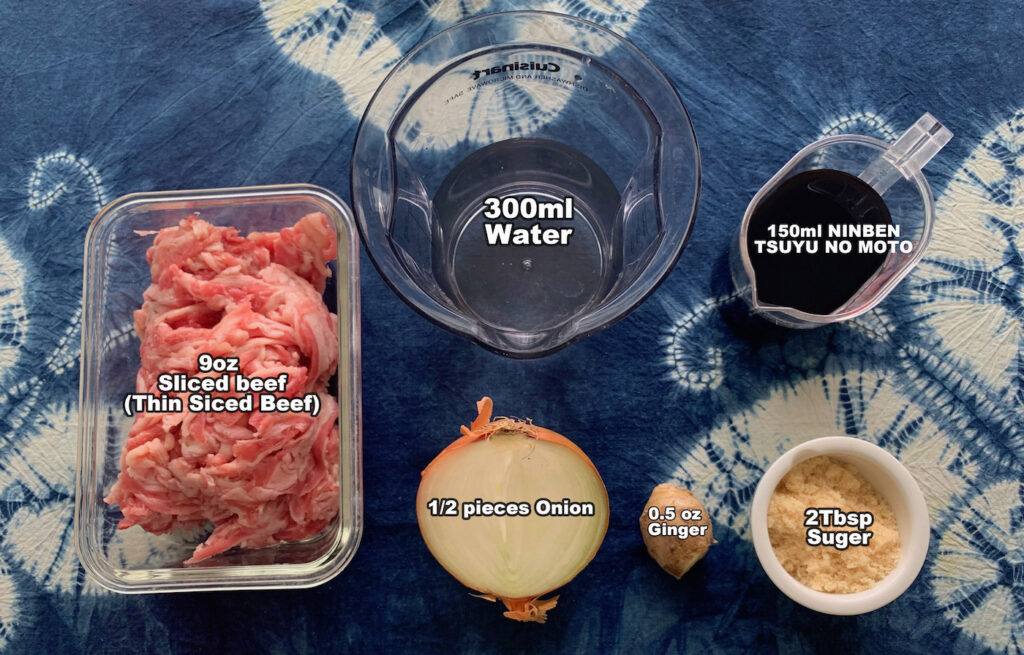 Instructions
① Slice the onion and cut the ginger into strips.
② Add the ingredients for Niben-tsuyu and water.
Place the ginger and onion in a saucepan over medium heat.
③ When it comes to a boil, add the beef, breaking it up, and add the sugar.
④ When the beef is cooked, remove the scum.
⑤ Reduce heat to low and simmer for 20 minutes.
⑥ Serve on top of a bowl of rice.
📌 Sprinkle with red ginger, chili pepper, or Tabasco to taste.
     🐥  The Story of Gyudon [ BEEF BOWL ]
Gyudon(BEEF BOWL) is classic comfort food that has had its place in Japanese cuisine for over 150 years. Not only is this hearty rice bowl extremely simple to put together, but it's also famous for being a quick, nutritious meal that never fails to satisfy.
★ Useful goods
MENTSUYU: Ninben Tsuyu no Moto is a Japanese soup stock made from bonito(fish),seaweed and mirin (sweet rice wine). It is a basic stock that can be added to not only noodle based dishes, but also teriyaki sauce, other marinades, dressings and dipping.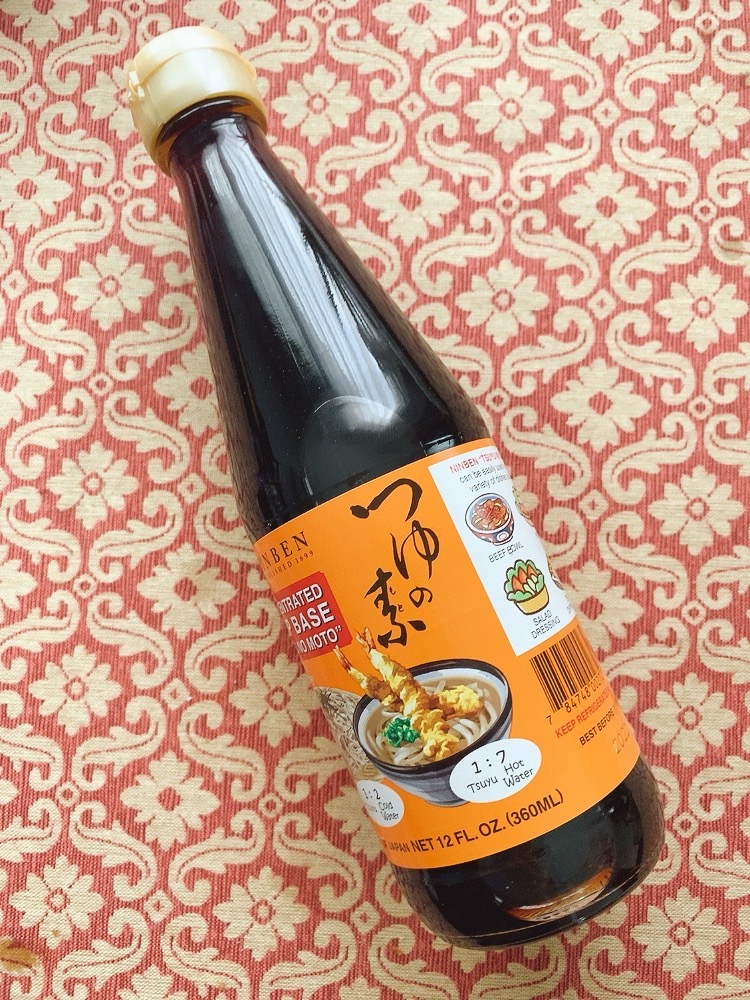 ❤︎ Click for recipes using MENTSUYU ❤︎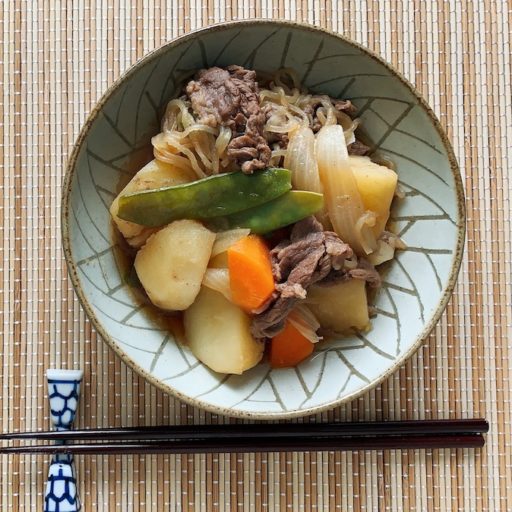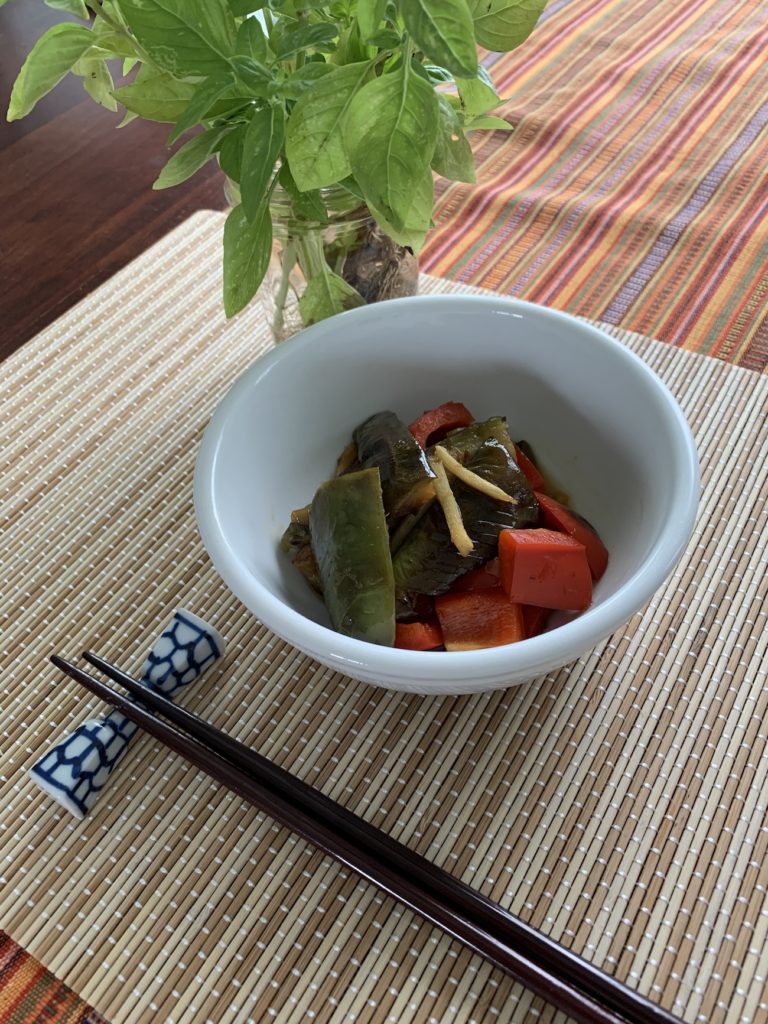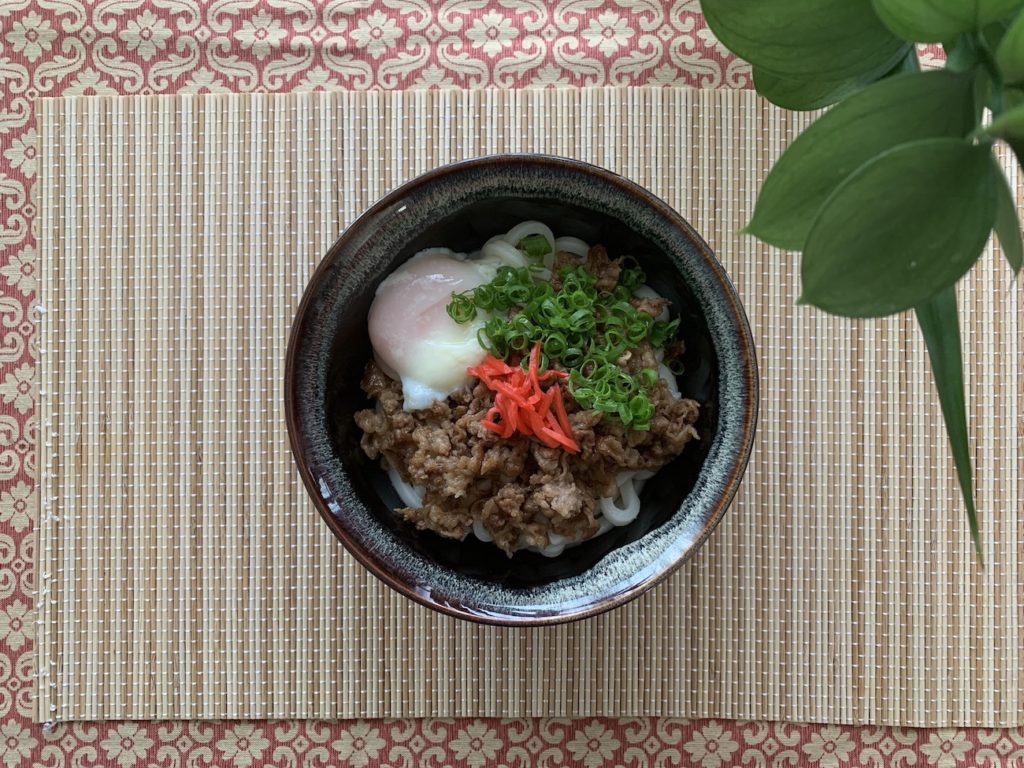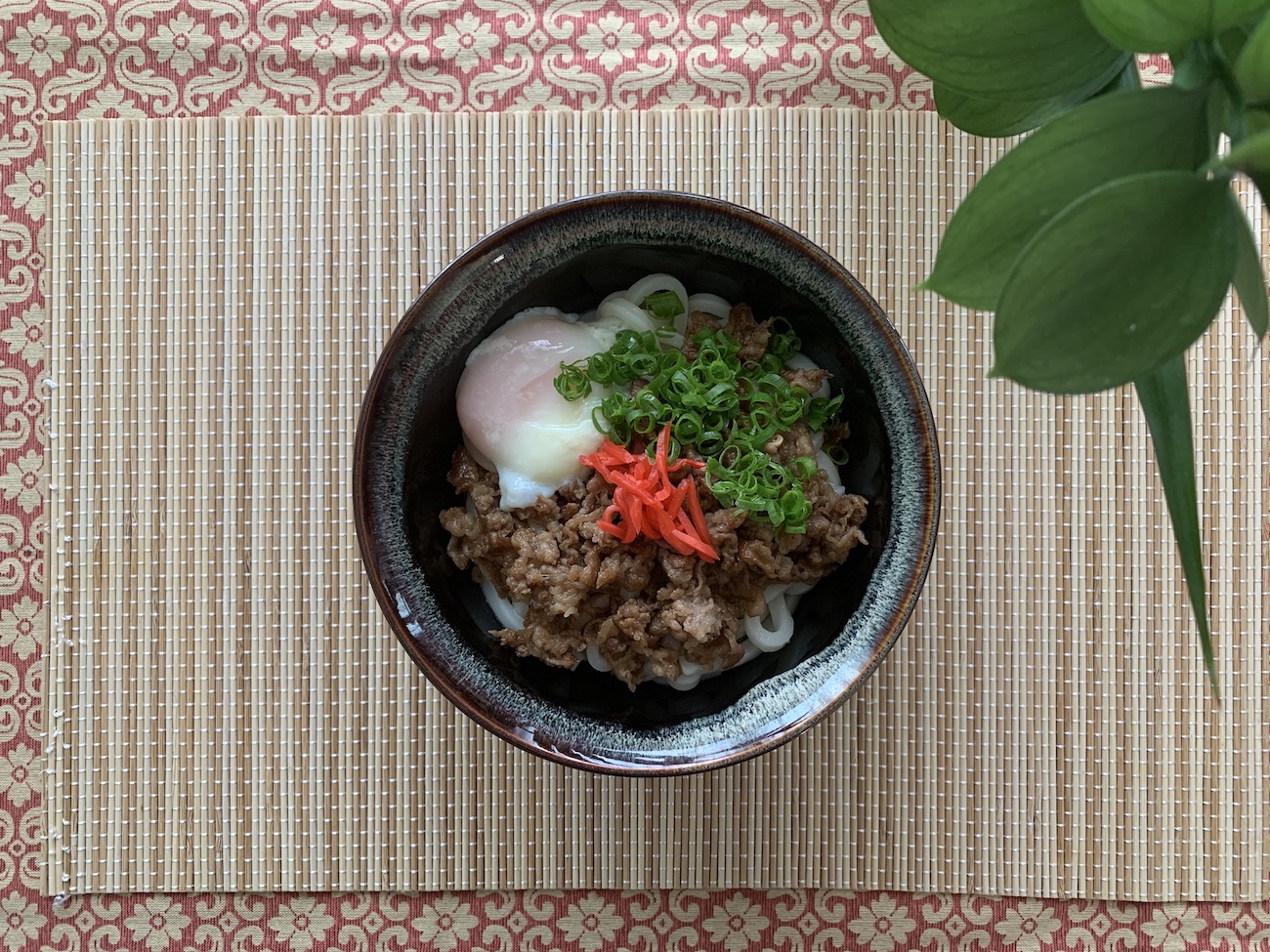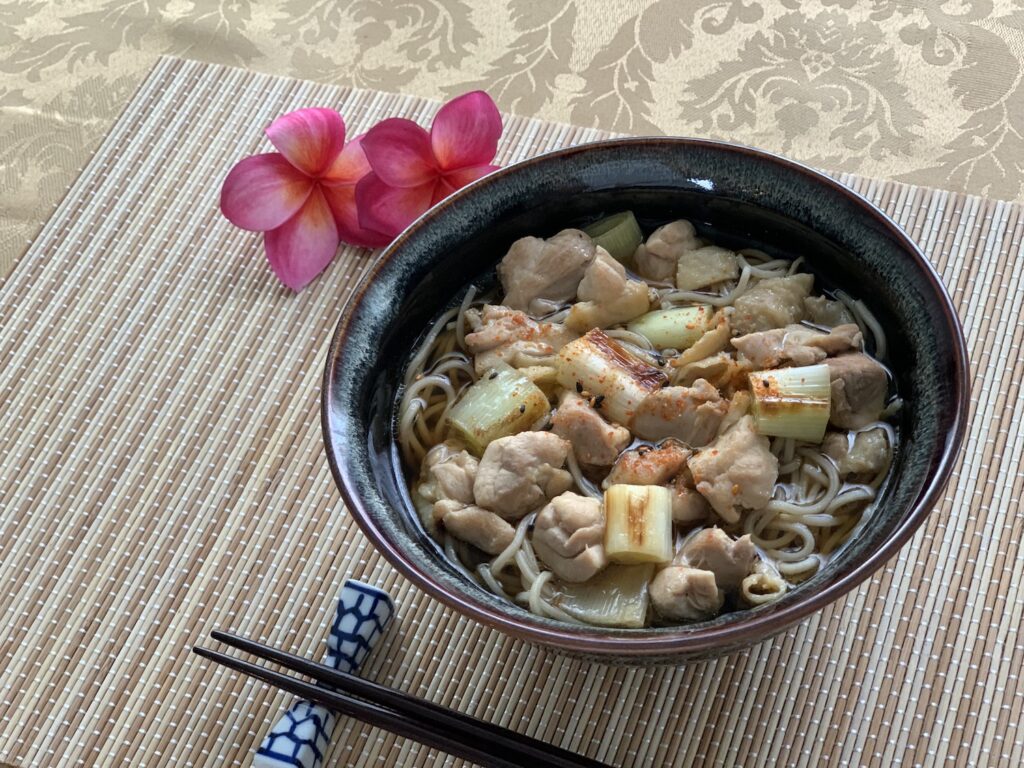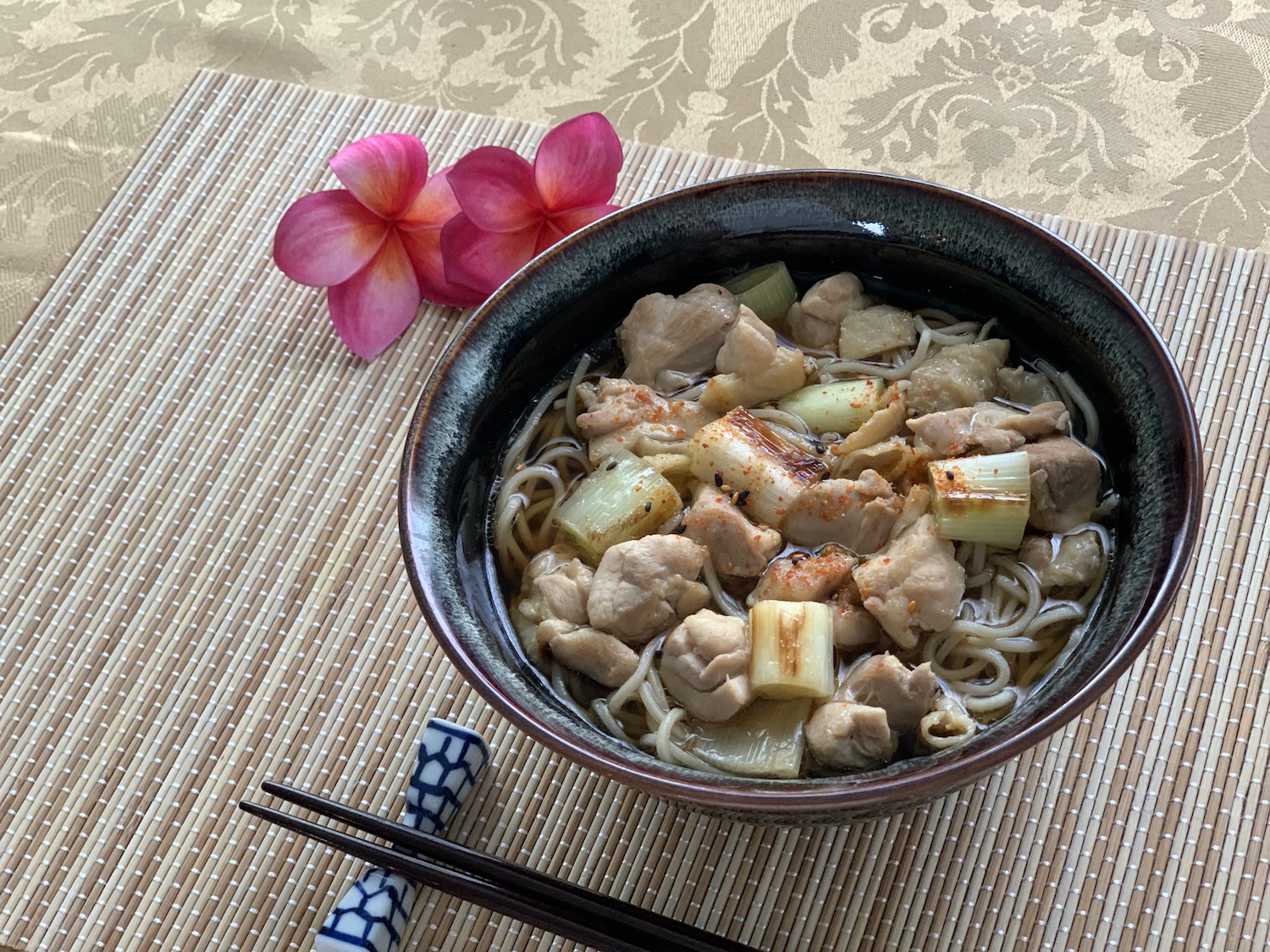 You can see recipes in the video as well.⬇️