「Nikujaga」 is one of the most popular Japanese comfort food
The dish of the day is 「Nikujaga」, a classic Japanese family dish using Mentsuyu. Mentsuyu, or sometimes called Tsuyu (つゆ), is a Japanese soup base used in soba and udon noodle dishes. It's made from sake, mirin, soy sauce, kombu, and katsuobushi (dried bonito flakes). With umami-packed dashi in the mixture, we use Mentsuyu as a basic sauce or broth for many Japanese dishes. Our recipe using Mentsuyu and you can add sugar as you like.
Ingredients(4 servings)
300g  Beef
2 Large Potatoes
1 Carrot
1 Onion
1 Bag Shirataki (without lye)
8 Green beans
Seasonings
1 tbsp Oil
1 tsp Sugar
150ml Mentsuyu (Ninben)
200ml Water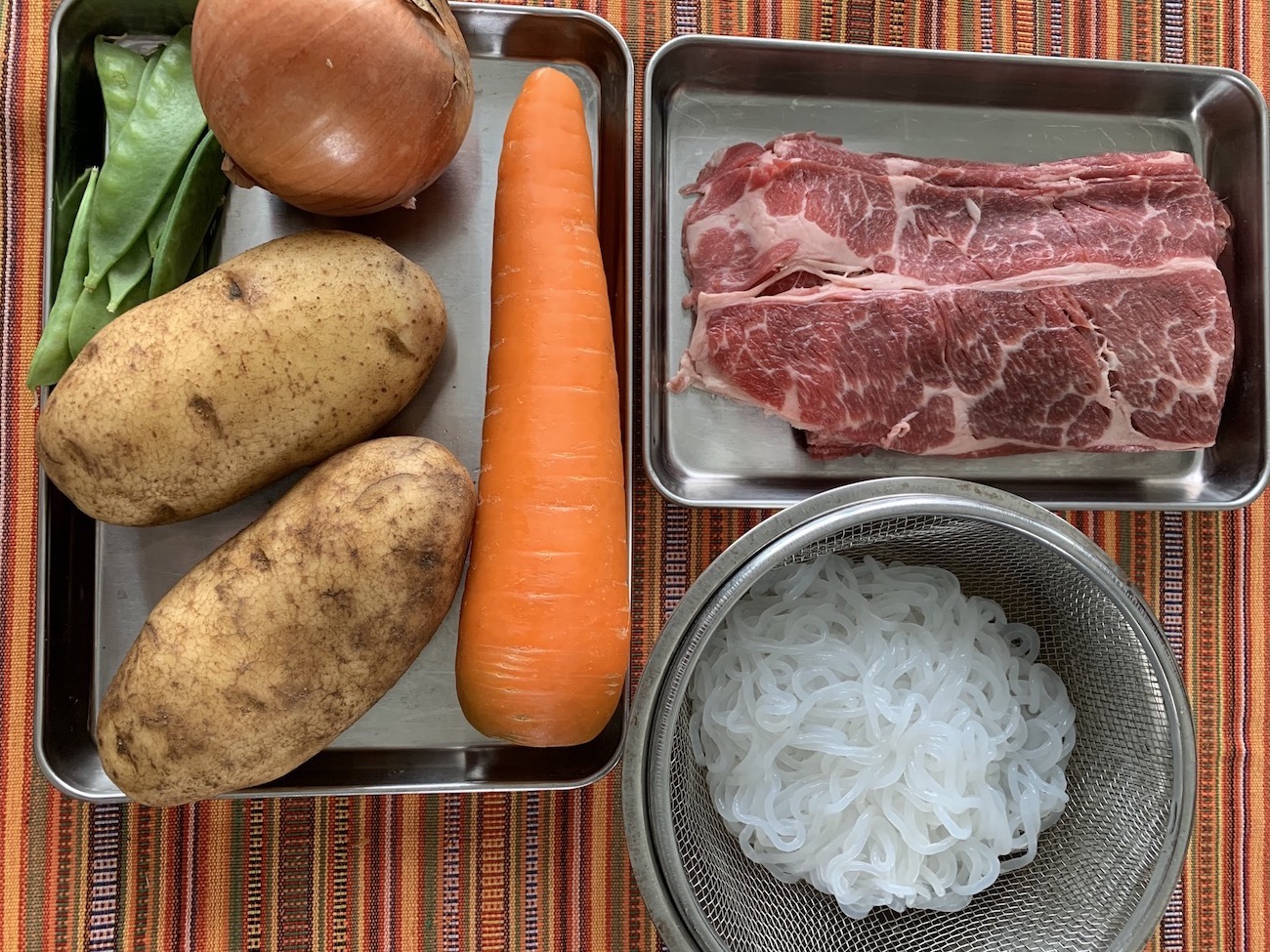 Preparation
・ Cut the potatoes into quarters and 
smooth the edge of potatoes. 


Soak the potatoes in water to remove starch.
・ Cut the onion into 10-12 wedges. 
Peel and cut the carrot lengthwise in half 
and chop into rolling wedges.
・ Wash Shirataki (without lye) with little salt 
and cut in quarters then dry.
・ Cook wrapped Green beans in Microwave in 20 sec. 
・ Cut the meat 

Instructions
In a large pot, heat oil on medium heat and sauté the onion, carrot and onion until fully cooked.

Add the meat and Shiratak

Cook the meat until no longer pink, add Mentsuyu (Ninben) and water in 15min. Place an Otoshibuta  (drop lid) or make one with aluminum foil

Add green beans last min.
  ★POINT! (NOTE)
When it's almost ready, toss in the green beans.
In the video, we skipped the scene of adding sugar. The sweetness of sugar will be the taste of each family favor. While tasting you can add sugar as you like.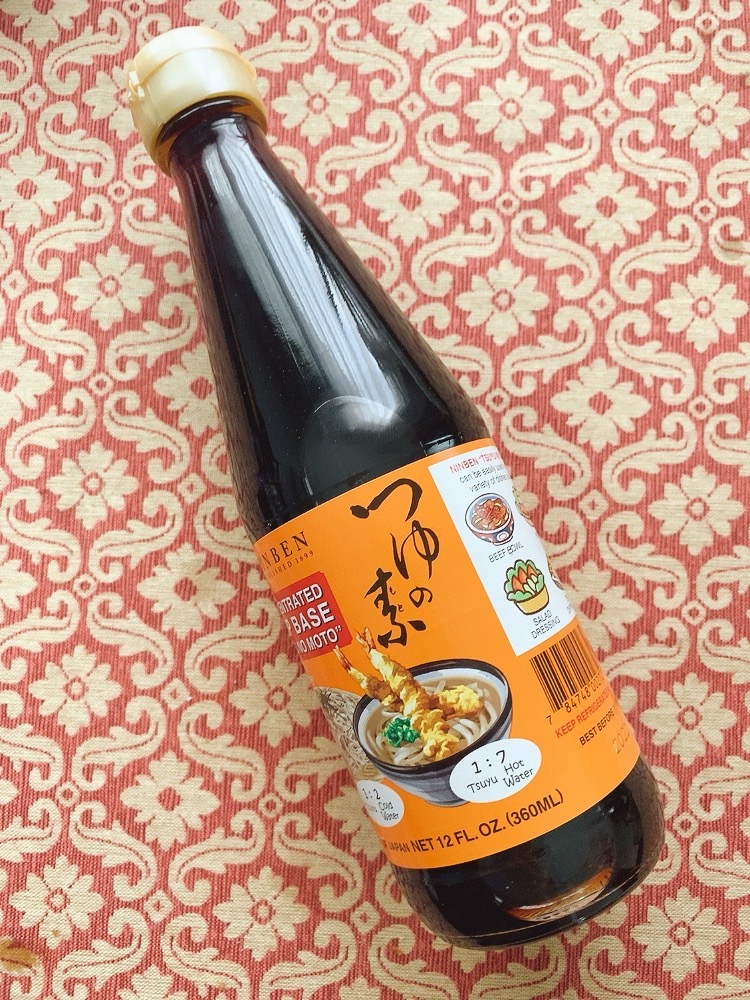 You can see recipes in the video as well.⬇️