Healthy and nutritious SOBA is also a popular product at Tokyo Mart.
Soba noodles are noodles made of buckwheat flour.
A traditional Japanese menu, I made warm soba noodles for beginners. The ingredients are easy to cook in a frying pan.
Ingredients     (One Serving)
〈A〉2 oz           NINBEN TSUYU NO MOTO
〈A〉14oz          Water
 1portion             FROZEN SOBA
 5oz                    Skin on chicken thigh
1/2stalk             Japanese leek ( green onion)
1tsp                   Oil
Some        Seasoned Pepper
As needed         Powder togarashi ( NANAMI togarashi)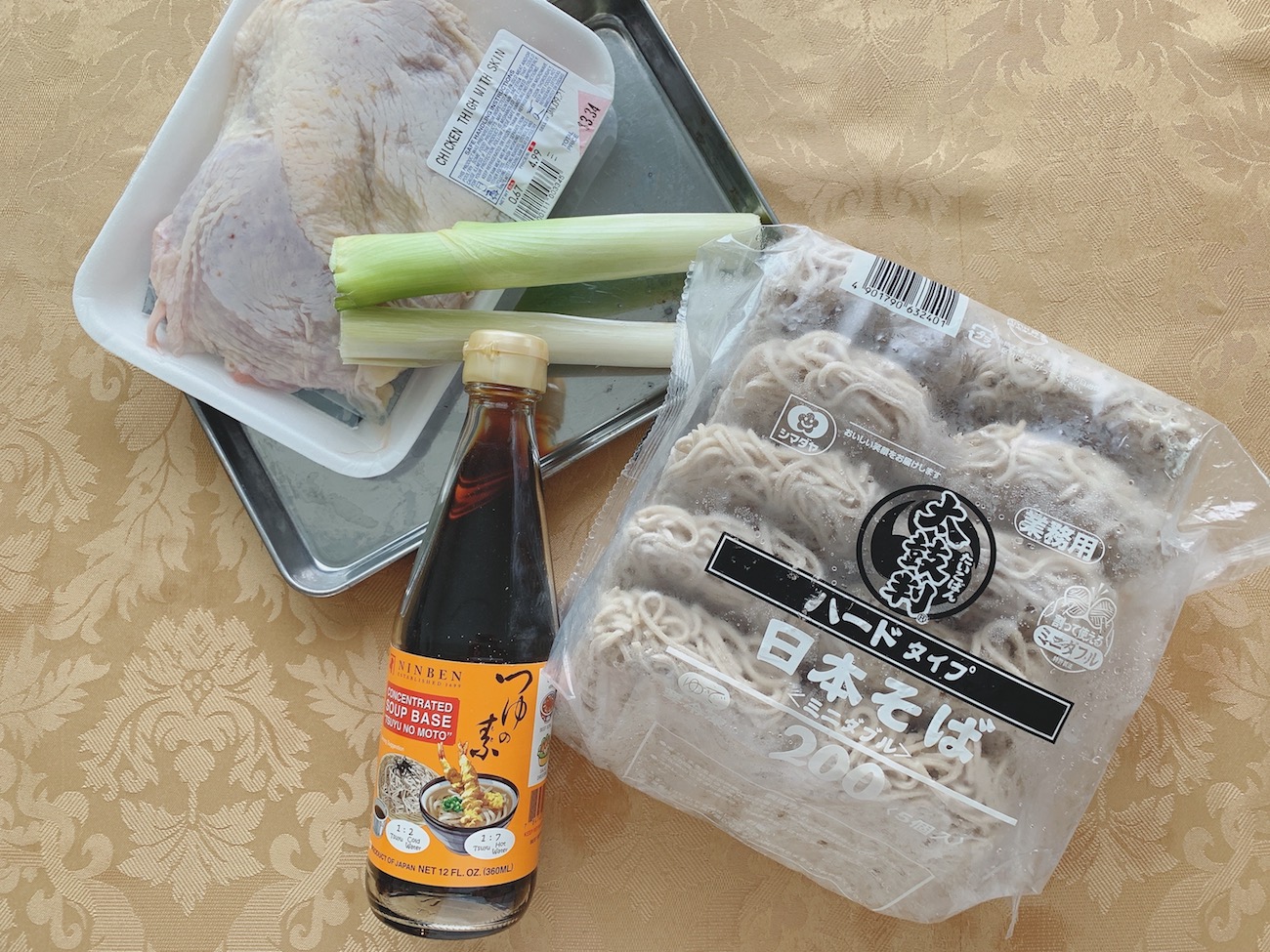 Instructions
① Cut the white onion into 1 inch pieces.Cut the chicken thighs into bite-sized pieces.
② Add salad oil to a frying pan and add chicken thighs and white onions.Season lightly with salt and pepper.Brown the surface over medium-high heat and set aside.
③ Fill a pot with 14 ounces of water(A).Insert 2 oz of NINBEN TSUYU NO MOTO(A).
Add the chicken and stalk and cook over medium heat for 5 minutes.
④ Cook the noodles in frozen, boiling water for about 50 seconds.When the noodles are loosened, drain them well in a colander.
⑤ Place soba noodles in a bowl and add chicken thighs, white onions and soup.
Sprinkle with NANAMI pepper to taste.
📌 Drain the soba water well!
📌 You can easily make a hot soba or udon soup with a 1:7 ratio of MENTSUYU and water.
📌 Serve with a sprinkle of chili pepper (NANAMI TOGARASHI) to taste.
💁 This time, I introduced chicken soba noodles. You can also easily make tempura soba by topping it with prepared foods and tempura from Tokyo Mart.
💁 Trivia
Soba noodles are easier to cut than other noodles, and thus have the meaning of "cutting off the misfortunes of the year. In Japan, there has long been a custom of eating it on the evening of New Year's Eve.
  This recipe is also called "TORI NANBAN". You can order it at any soba restaurant in Japan. It is getting cold out now, so stay warm and eat hot soba!
🌴 We'll also show you how to make cold soba noodles soon!
★ Useful goods
MENTSUYU/NANAMI TOGARASHI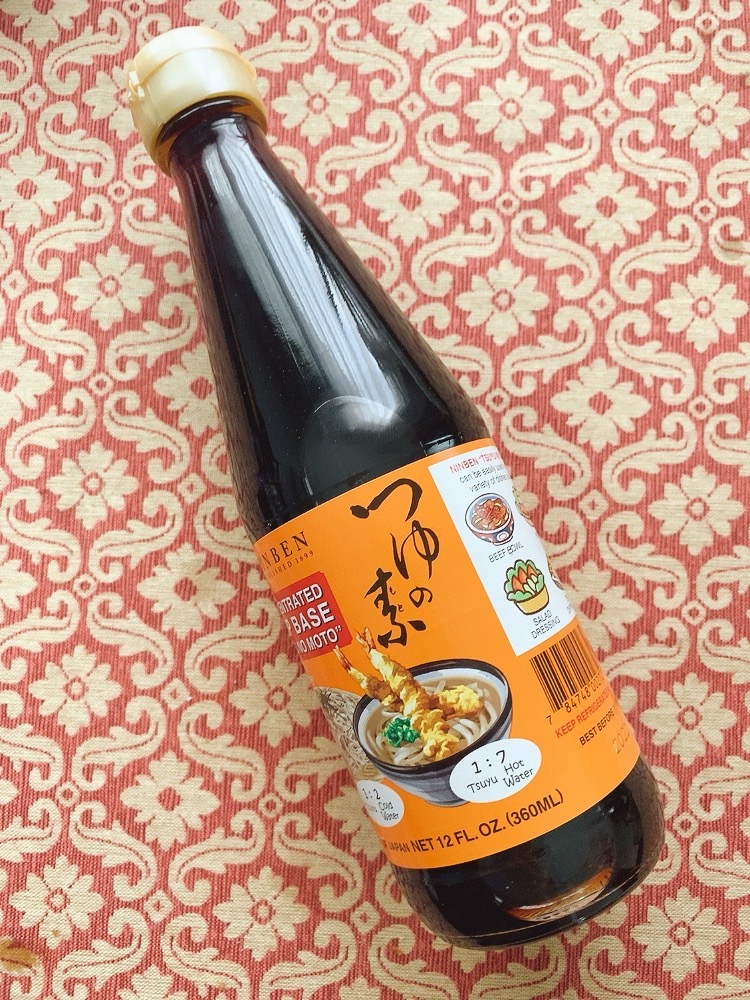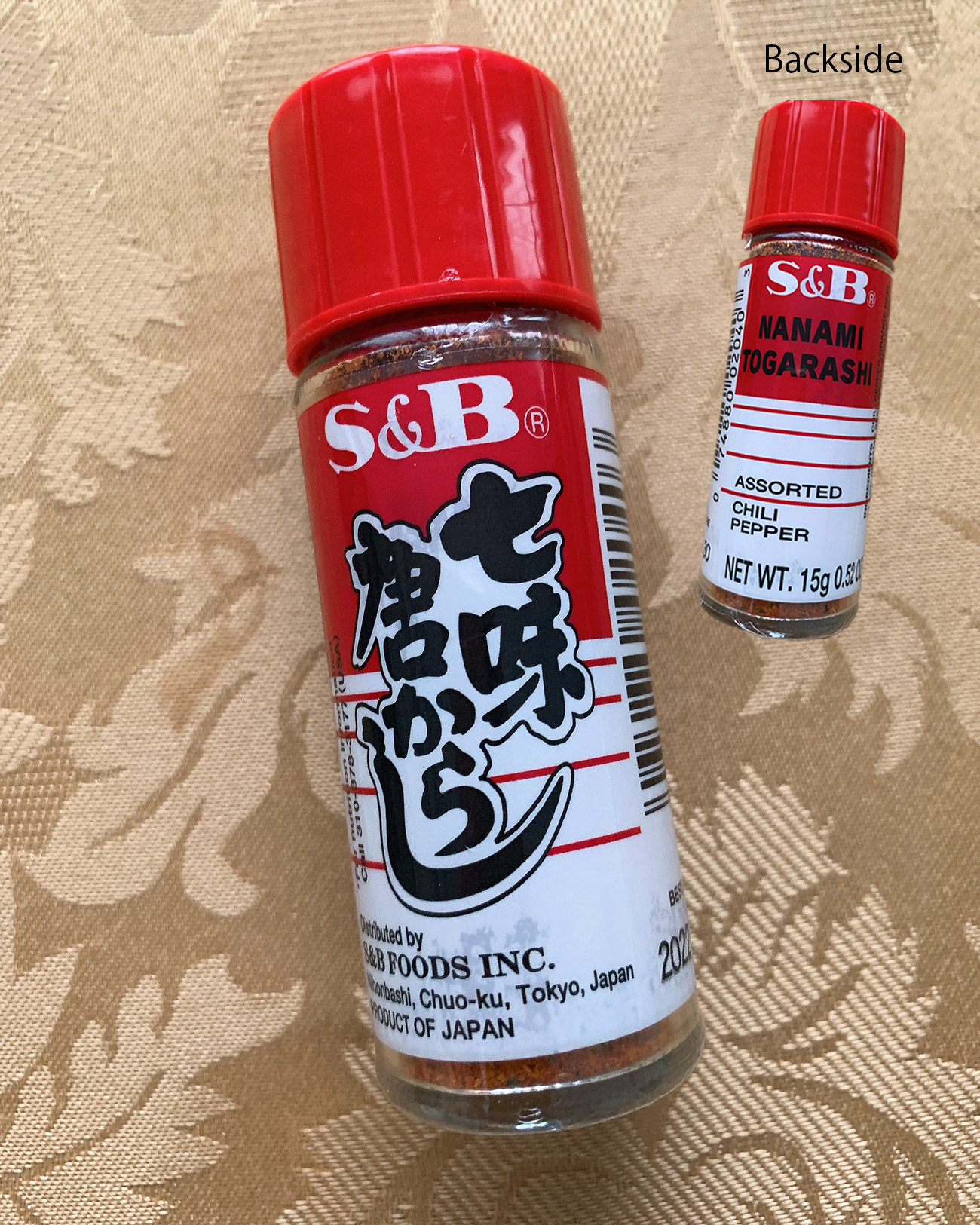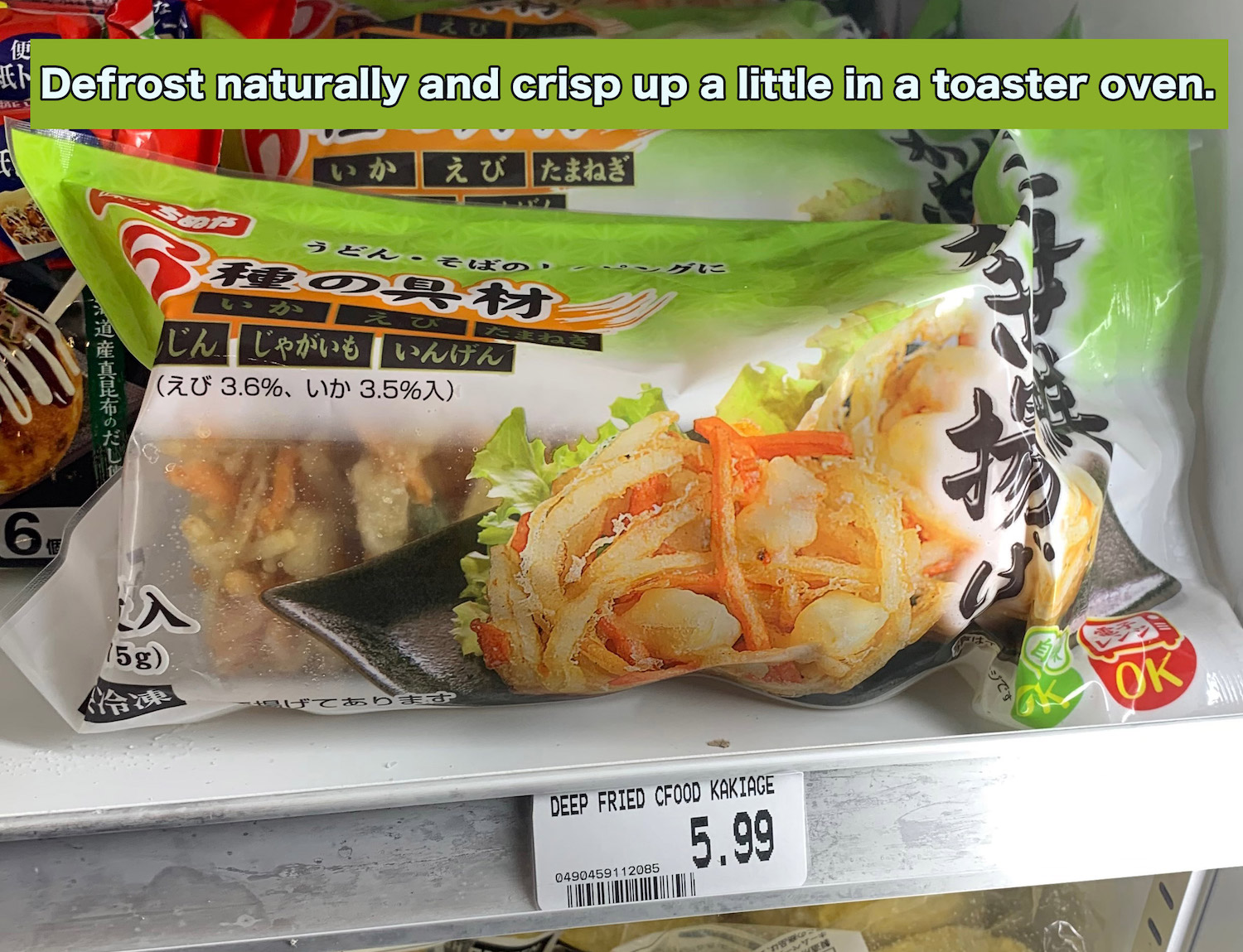 You can see recipes in the video as well.🔽