Salad chicken is popular in convenience stores in Japan. In this article, I will introduce a basic salad chicken recipe.
Salad Chicken is lightly seasoned, boiled or steamed chicken breast that has become a popular dish in Japan for people who are health-conscious and on certain diets.
If you are looking for a low-calorie menu, this is a must. Even if you eat the whole thing, it has only half the calories of a rice ball! This salad chicken is marinated, vacuum heated on low, and made in a rice cooker. I used JANE'S Krazy Mixed Up- Salt for seasoning. The salad chicken can also be used as barbecued chicken or sandwich filling.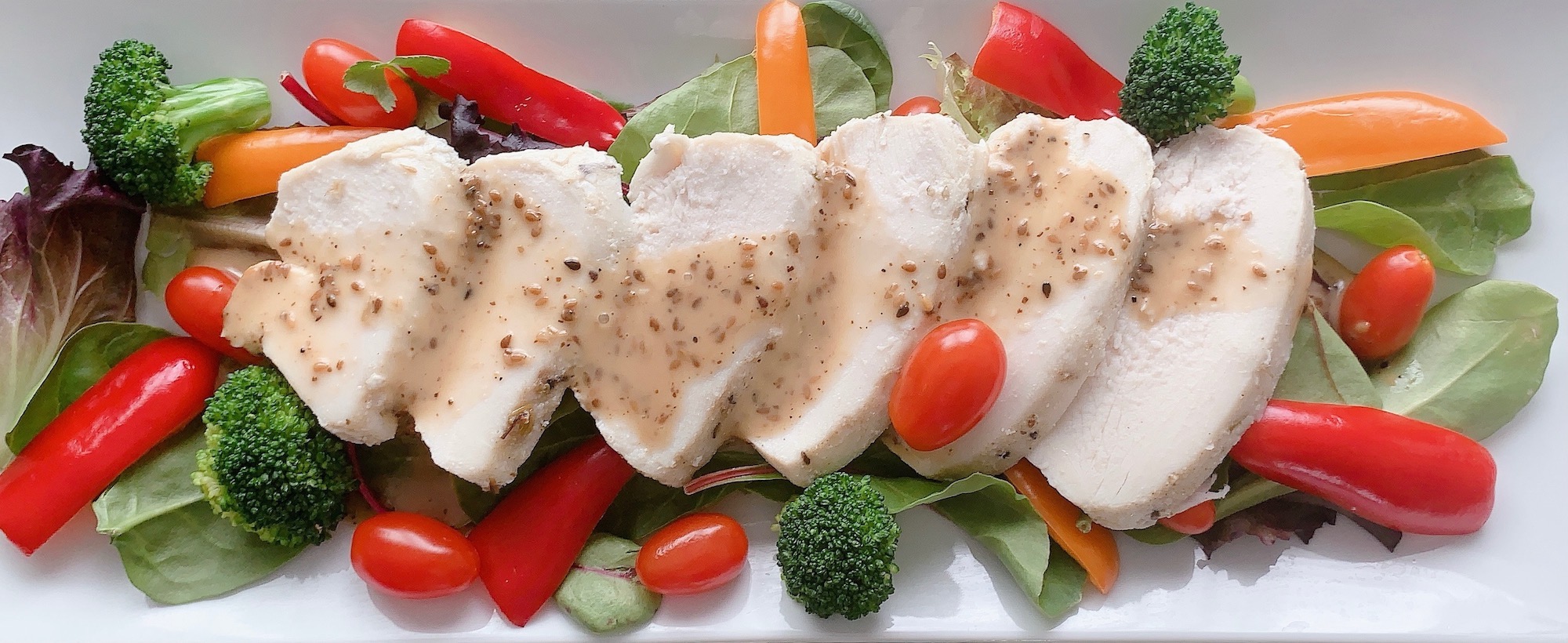 Ingredients     (4 Servings)
2 pcs x 10 oz.      Boneless chicken breast
1/2 Tbsp              JANE'S Krazy Mixed Up- Salt
3 Tbsp                          Extra virgin olive oil
As needed                  KEWPIE Deep roasted Sesame Dressing
Salad of your choice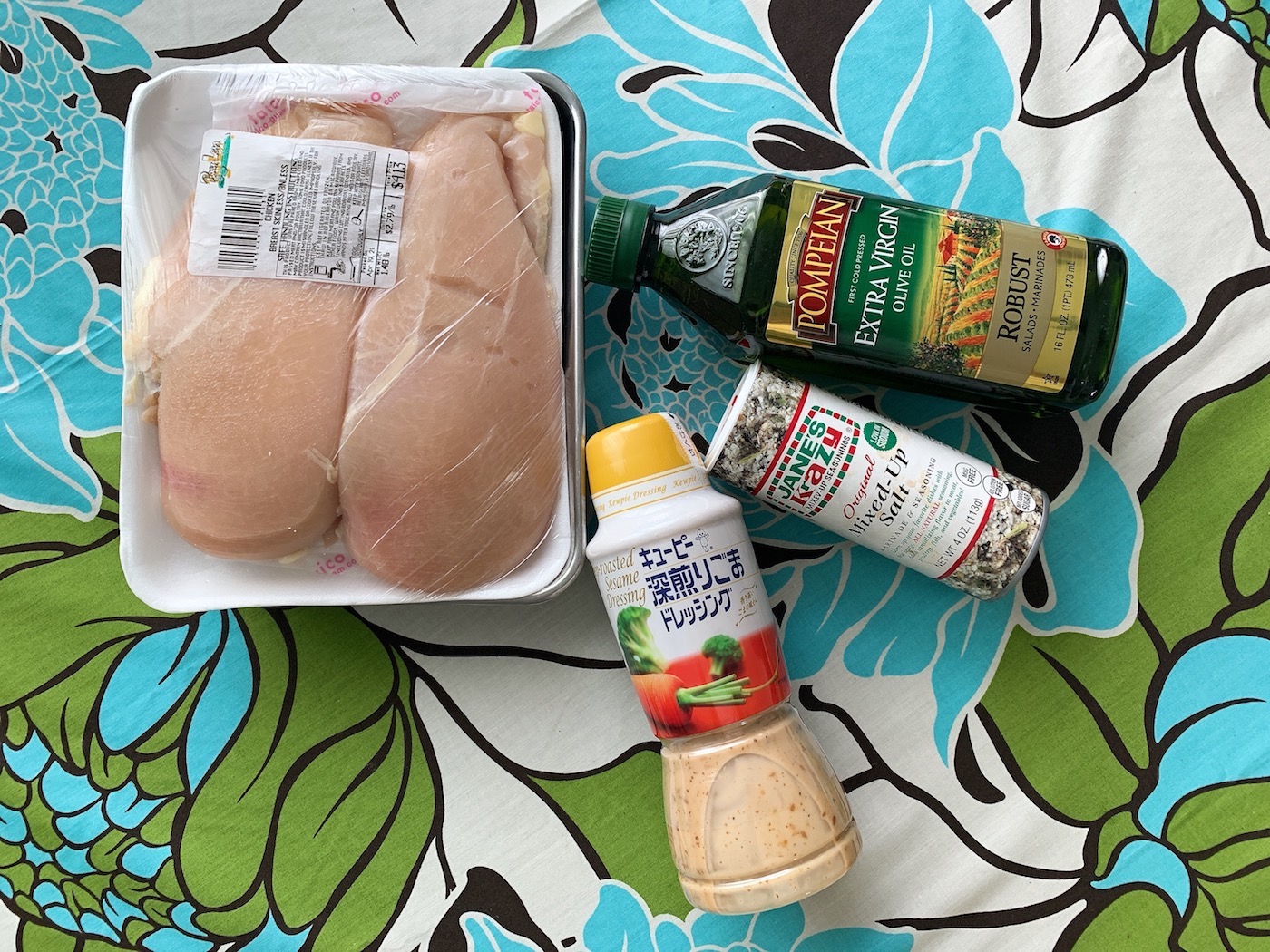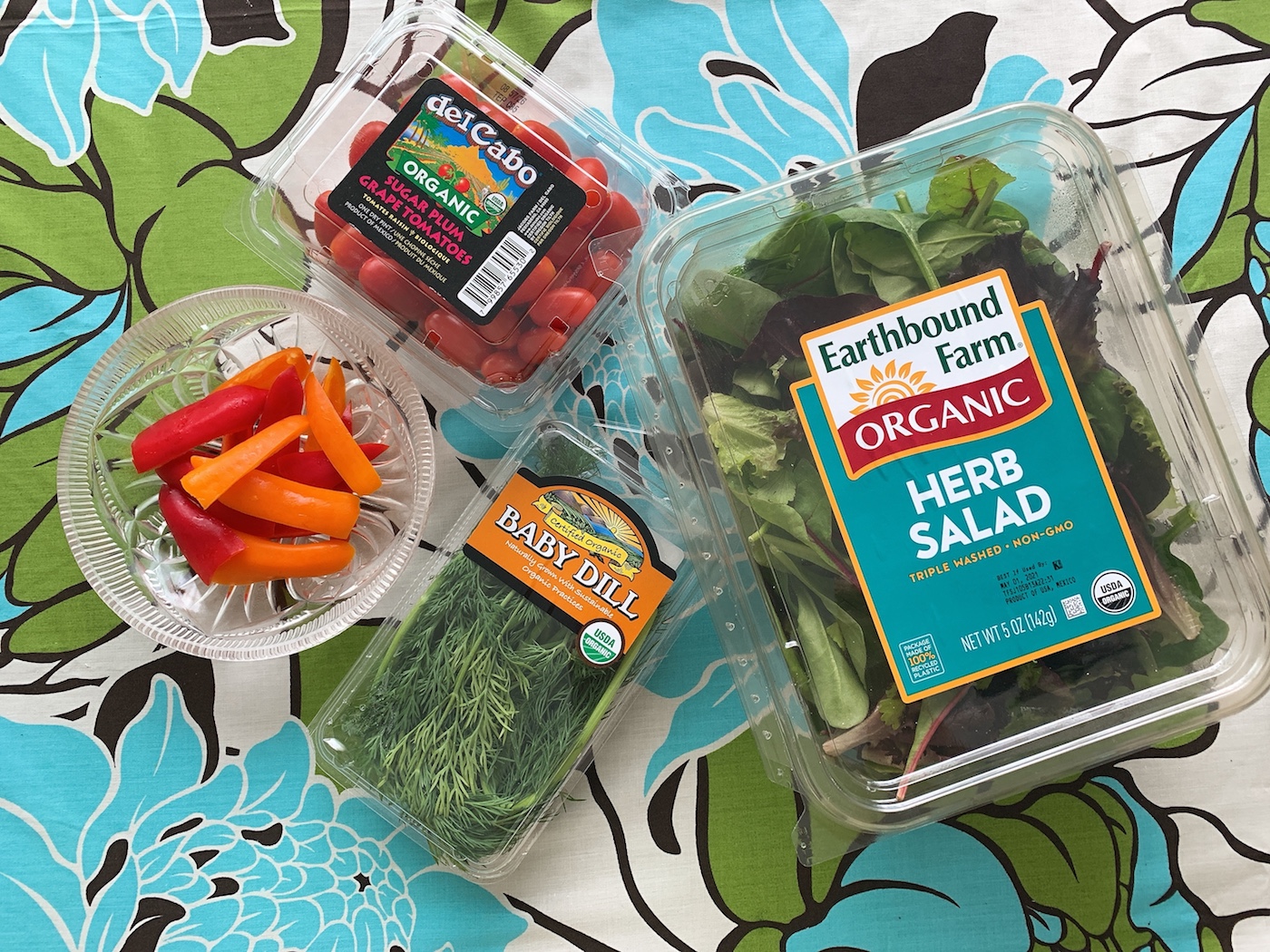 Instructions
①  Rinse the chicken with water and pat dry with paper towels.Get rid of excess fat.
②  Place the chicken in a Ziplok and rub the Crazy Salt on both sides.
③  Rub with olive oil, remove air and refrigerate overnight (at least half a day).
④ Put the ziplok in the rice cooker and pour boiling water until it is covered.
⑤ Set the rice cooker to keep warm and set the timer for 50 minutes.
⑥ Remove from the heat and refrigerate to prepare the salad.
⑦ When completely cool, cut into bite-size pieces.Serve on top of the  salad. Drizzle with dressing
📌 Letting the meat sit in the refrigerator for half a day or overnight and cooking it at low temperature using the rice cooker to keep it warm, will keep the meat from becoming dry.
📌 It keeps for about 3 to 4 days in the refrigerator. It can be left in the fridge for up to 3 to 4 days, and can be used in a variety of dishes.
📌 The olive oil makes the chicken moist and juicy.
💁 Moist and tender salad chicken. The seasoning this time was basic seasoning Krazy salt, but you can try different flavors such as salted lemon, mixed herbs, coarsely ground pepper, etc.
❤︎ Arranged recipe (bang bang chicken) ❤︎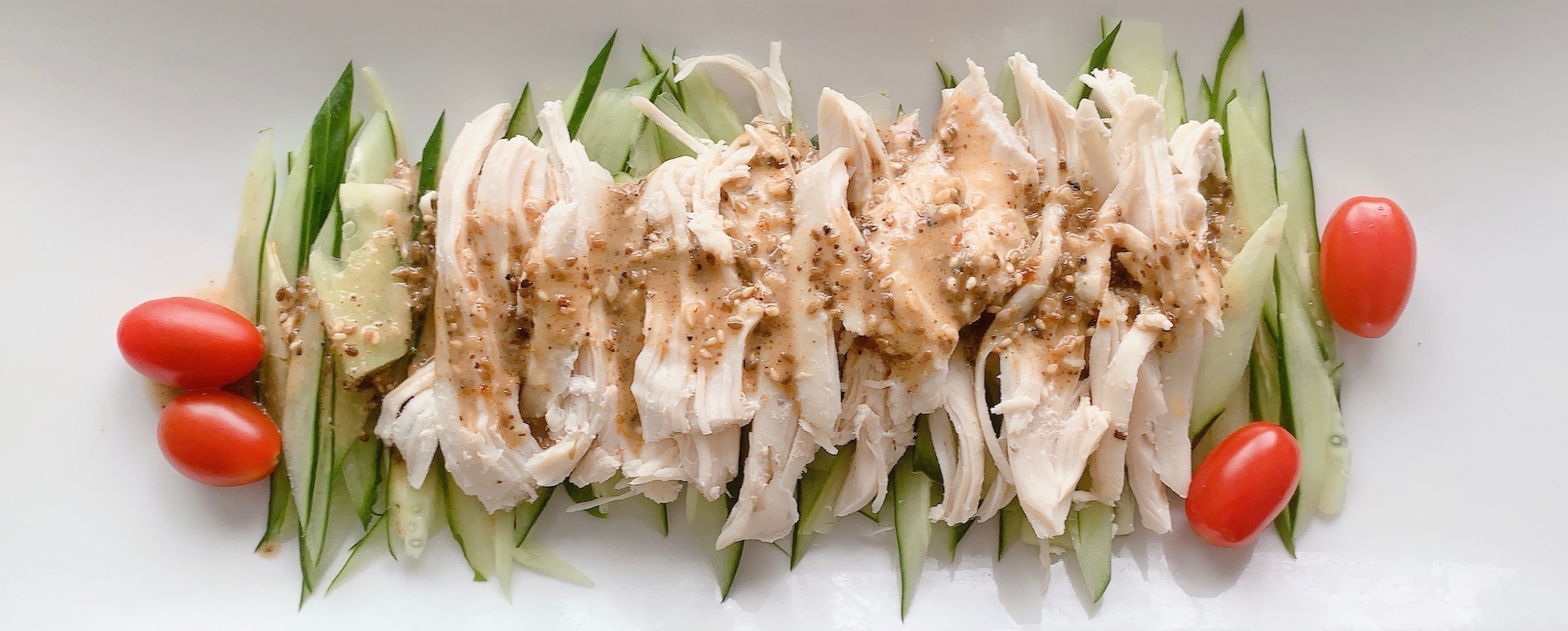 Ingredients
7 oz                   Salad chicken
1                       Cucumber
( bang bang chicken SAUCE )
2 Tbsp             Kewpie Deeply Cooked Sesame Dressing
1/4 tsp            Grated garlic (tube)
1/4 tsp            Grated ginger (in tube)
1/2 tsp            Chili oil
Tear the salad chicken into small pieces and place on top of the shredded cucumbers. Serve with bang bang chicken sauce.
★ There has always been steamed chicken used in different kinds of dishes in Japan. Even if they don't want to cook, they can get a decent meal just by opening a package, especially if added to salad like the name suggests.
I'd be happy if you could check out my introduction to
Japanese style potato salad as well!
★ Click here for Japanese Style Potato Salad recipe!  ★
You can see recipes in the video as well.⬇️