[NIZAKAN] is easy. Don't forget the ginger!
It looks difficult to make [NIZAKANA], but the only seasonings are the same amount of MENSUYU, COOKING SAKE and sugar. Easy and healthy!
'Nizakana' literally means'Simmered Fish'.
Fish fillets or cutlets are simmered in Sake and 
Soy Sauce.The sauce is commonly sweetened with Mirin
or/and Sugar.
This is the easiest and very popular method to cook
fish 
in Japan.
Ingredients     (4 Servings)
4 pieces ( 1 lb )  Flounder
1 oz         Ginger
1/2 cup                NINBEN TSUYU NO MOTO
1/2 cup                Water
1/2 cup                COOKING SAKE
1 teaspoon        Sugar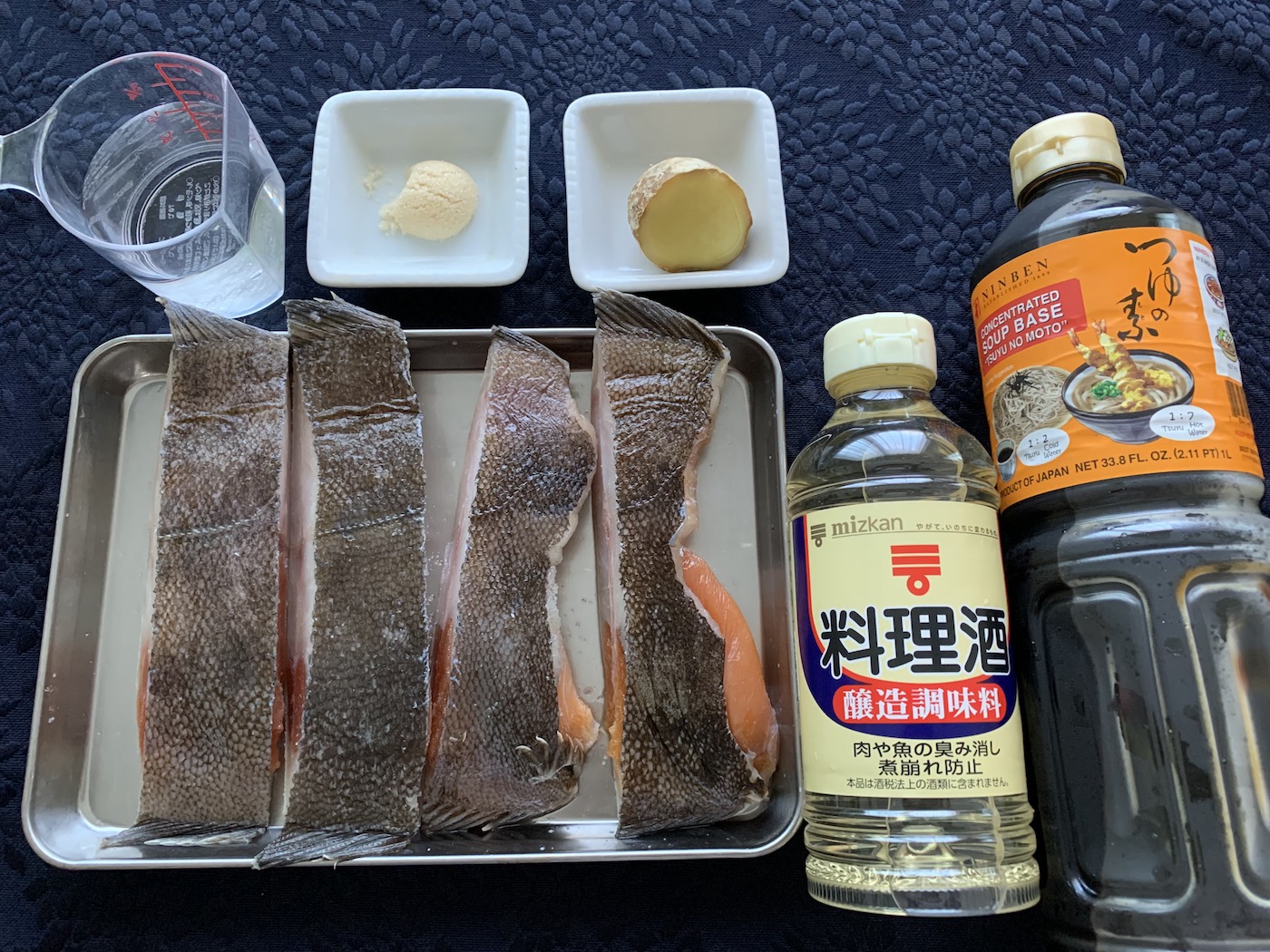 Instructions
①  Thaw the flounder and rinse lightly with water. Make a cross cut on the black skin side.
②  Add water, sugar, Mentsuyu, sake, and half sliced ginger to the frying pan.
③  Once cooked, add the flounder black skin side up.
③  Use parchment paper to make a drop lid.
④  Pour the broth over it.
⑤  Cook over medium heat for 15 minutes.
⑥    Garnish with shredded ginger.
💁 Advice!
・Using NINBEN TSUYU NO MOTO (MENTSUYU) makes it easy to make.
・Sake can remove the smell of food and soften the food. It also adds flavor and taste.
・Thaw frozen flounder before cooking.
・By cutting into the black skin side, it will cook faster and the flavors will soak in more easily.
  ★  Point!
For baby flounder, the eggs are difficult to cook, so cook them a little longer.
★ Useful goods

MENTSUYU / COOKING SAKE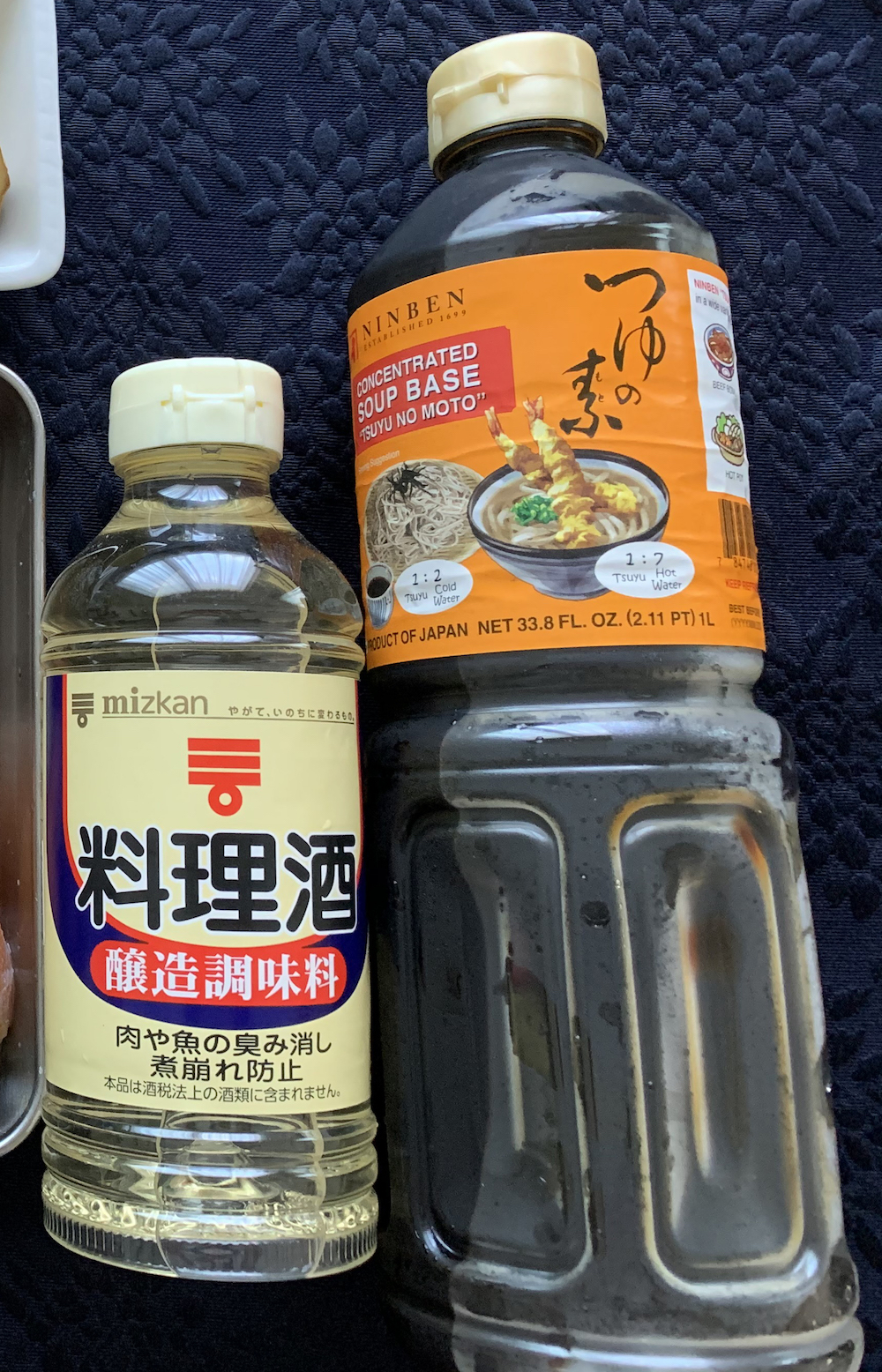 You can see recipes in the video as well.⬇️