This is a simple recipe that can be made by just mixing, heating, and cooling.
Warabi Mochi style Japanese sweets made with Japanese KATAKURIKO. Only four ingredients!
This Matcha sweet is a green tea sweet familiar from matcha frappe and matcha mousse. Enjoy your tea time with matcha mochi!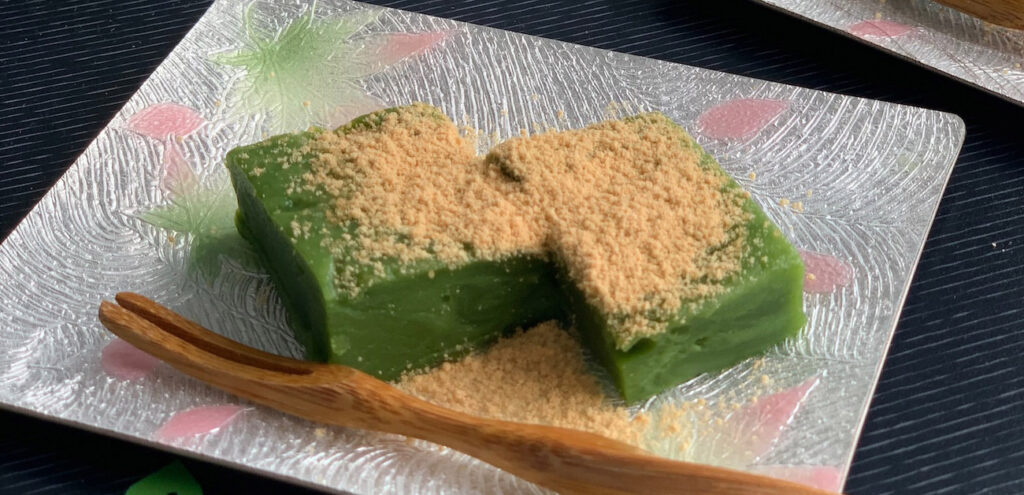 Matcha is a symbolic taste of Japan, with its harmony of bitterness and moderate sweetness.It is not only the taste, but also the health benefits that have attracted the attention of the world to matcha. The catchiness contained in matcha have antioxidant properties. The catchiness in matcha are antioxidants, and matcha provides all the antioxidants that are normally left in the tea husk.
Ingredients     (4 Servings)
5 1/2 Tbsp                  POTATO STARCH(KATAKURIKO)
1/2 Tbsp          MATCHA POWDER
4 Tbsp                       Sugar
1 Cup                         Milk
(A) KINAKO MIX
・2 Tbsp     KINAKO (roasted soybean flour)
・1Tbsp     Sugar
・A pinch of salt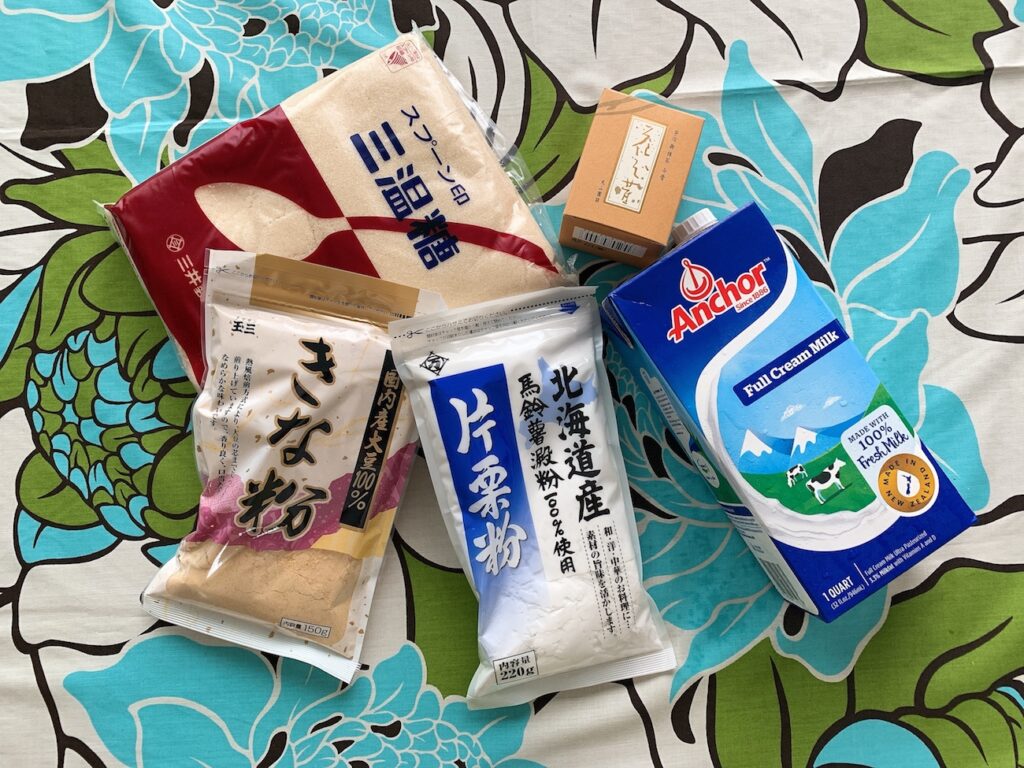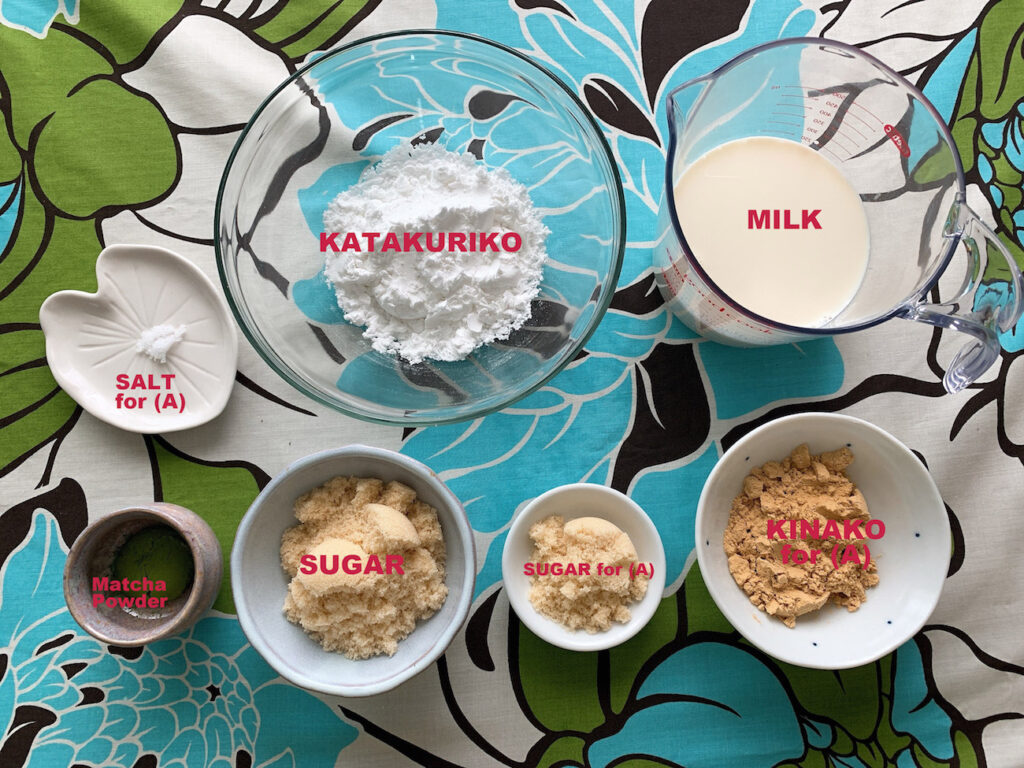 Instructions
①  In a small Teflon pan, combine potato starch, sugar, and matcha with a whisk. Mix with a whisk and add the milk.
②  Reduce heat to low, stirring constantly.
③  Continue mixing with a rubber spatula for a while.The mixture will gradually harden, so keep mixing until it becomes chewy.Keep mixing until it comes together.
④ Pour into a container wetted with water.Spread with the back of a wet spoon. Remove from heat and place the mold on ice water to cool for 15 minutes.
⑤ (A) Mix together the soybean flour, sugar, and a pinch of salt. When well cooled, cut with a knife wetted with water.
⑥ Using a tea strainer, sprinkle the (A)KINAKIMIX
📌 If you don't have bracken flour, you can use potato starch to make a bracken mochi-like texture.
📌 It is recommended to make it just before serving.
📌 The topping can be sprinkled with green tea or red beans instead of soybean flour.
❤︎ Click here for recipes using kirimchi. ❤︎
For the Butter and Soy Sauce Mochi recipe, click here.
For the Pizza Mochi recipe, click here.
Matcha is sensitive to temperature, humidity, light, and odor. In other words, high temperature and humidity will alter the flavor of Matcha, and exposure to light will cause it to fade.
Low temperatures are more effective in preserving quality, so freezing or refrigerating is recommended. In this case, be sure to return the tea to room temperature before opening the package.
If you are a big fan of WAGASHI,
you should definitely try this!
It's made from starch,
the texture is much smoother
than the MOCHI made from sticky rice. 
You can see recipes in the video as well.⬇️