Juicy on the inside, crispy and golden brown on the outside.
Japanese pan-fried dumplings,GYOZA, are popular weeknight meal as well as a great appetizer for your next dinner party!
GYOZA are dumplings filled with ground meat and vegetables and wrapped in a thin dough. The typical gyoza filling consists of ground pork, Chinese chive and more, but some creative GYOZA shops have also come up with a range of other fillings.
Ingredients     (about 50pieces)
7 oz Cabbage
1oz Chinese chive
1/2 Tbsp Garlic
6 oz Ground pork
2pack Dumpling Wrapper
1 Tbsp POTATO STARCH
1/2 tsp Chinese soup stock
1/4 Water
1 Tbsp Sesame oil
1/2 tsp Salt
(For Cook)
1 Tbsp Sesame oil
1 Tbsp Oil
1/2 tsp Salt (for salting)
As needed Gyoza sauce , Chile oil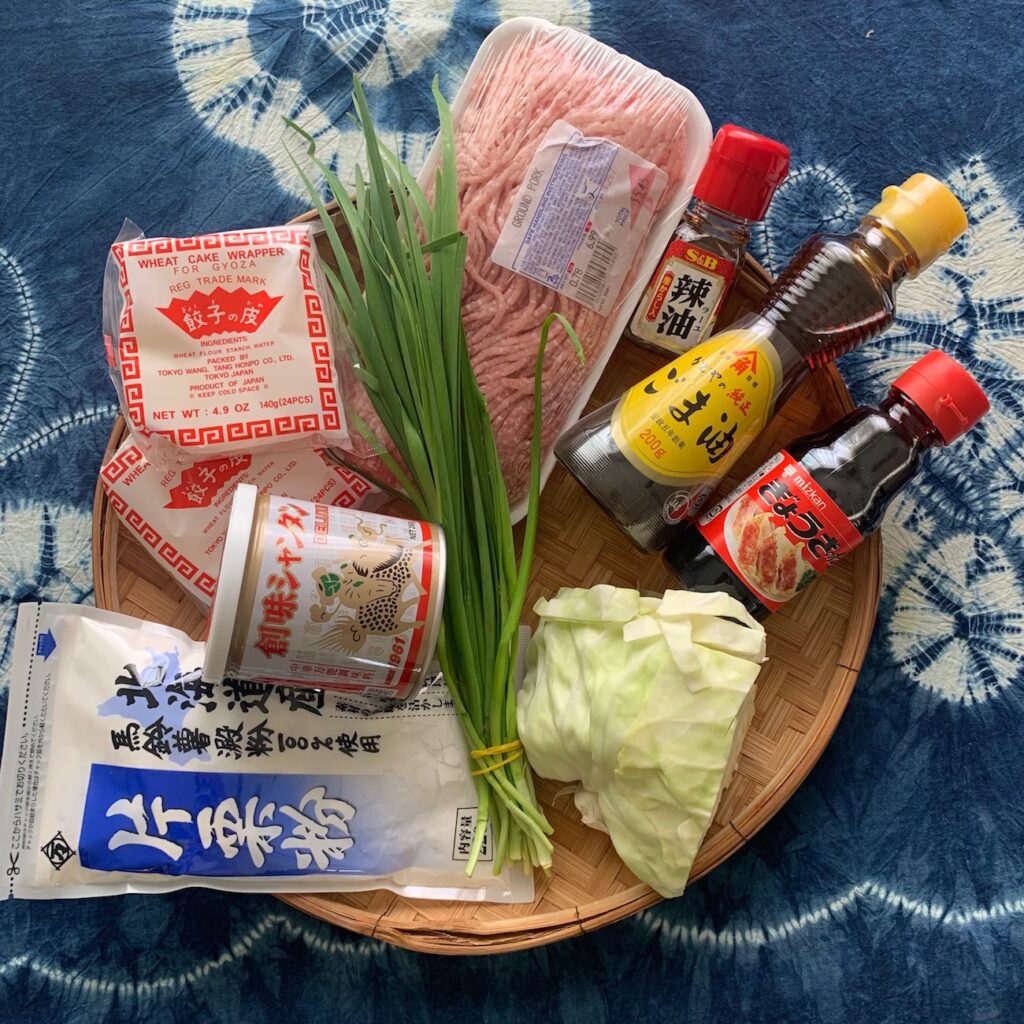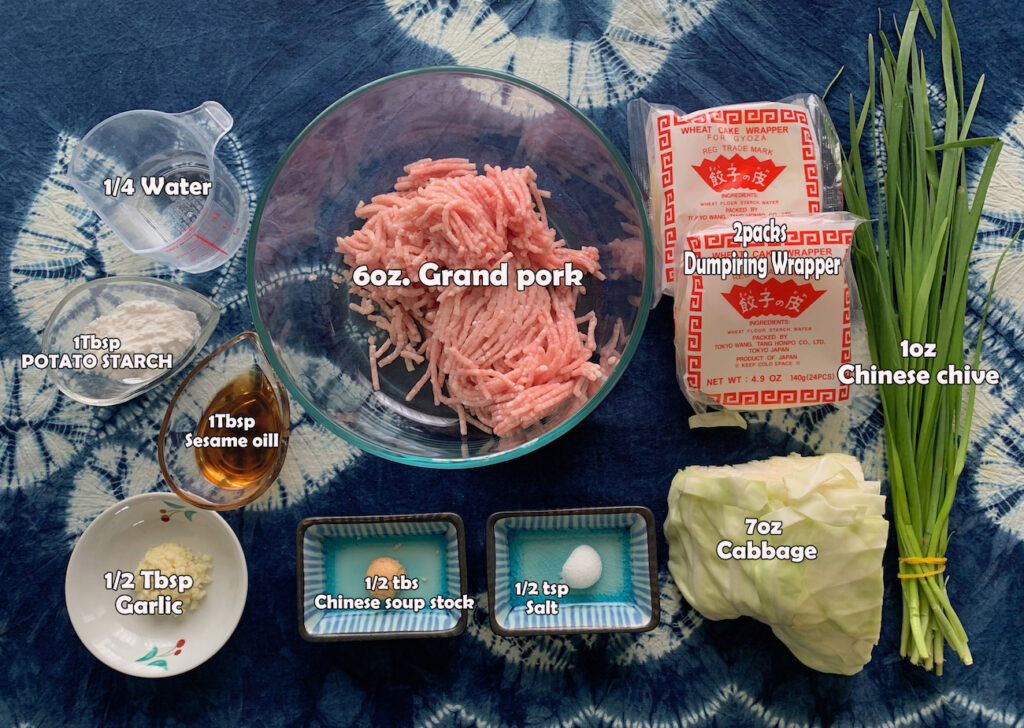 Instructions
① Finely chop the cabbage and chives, sprinkle with salt, let sit for 5 minutes, squeeze lightly, and mix in the potato starch.
② Finely chop the garlic.
③ Mix water and Chinese stock together.
④ Put the minced meat in a bowl, add ③ and knead well. Add sesame oil and salt and knead further by hand.
⑤ Dip the edges of the skin in water, fill with the filling, and fold in half to make several folds.Place them on a lightly floured bat, spacing them apart.
⑥ Heat a frying pan with 1 tablespoon of salad oil and place the dumplings in the pan.They look beautiful when arranged like disks.
⑦ Pour water up to half the height of the dumpling, cover with a lid, and steam over high heat.
⑧ When the water content decreases, add 1/2 tablespoon sesame oil and cover again.
⑨ When the water is gone, check the browning.Place on a plate with the grill side up.
📌 You can make a larger batch and put it in the freezer for a few hours to freeze, then transfer it to a ziplock to freeze.
🐥 Advice
For frozen dumplings, do not defrost them, but steam them a little longer in the process from ⑥. It is also recommended to add them to soups.
Add vinegar, soy sauce, or chili oil to taste.
You can also substitute Chinese cabbage for the cabbage.
Teflon frying pan is recommended.
Add Chinese stock and water to make it more juicy.
❤︎ Click on the photo to see other set menu items ❤︎
(introduced in this channel)
★ Useful goods
POTATO Starch :
Adding potato starch to the vegetables in the ingredients seals in the moisture of the vegetables and seasonings, so that they do not bleed into the skin and the contents become juicy.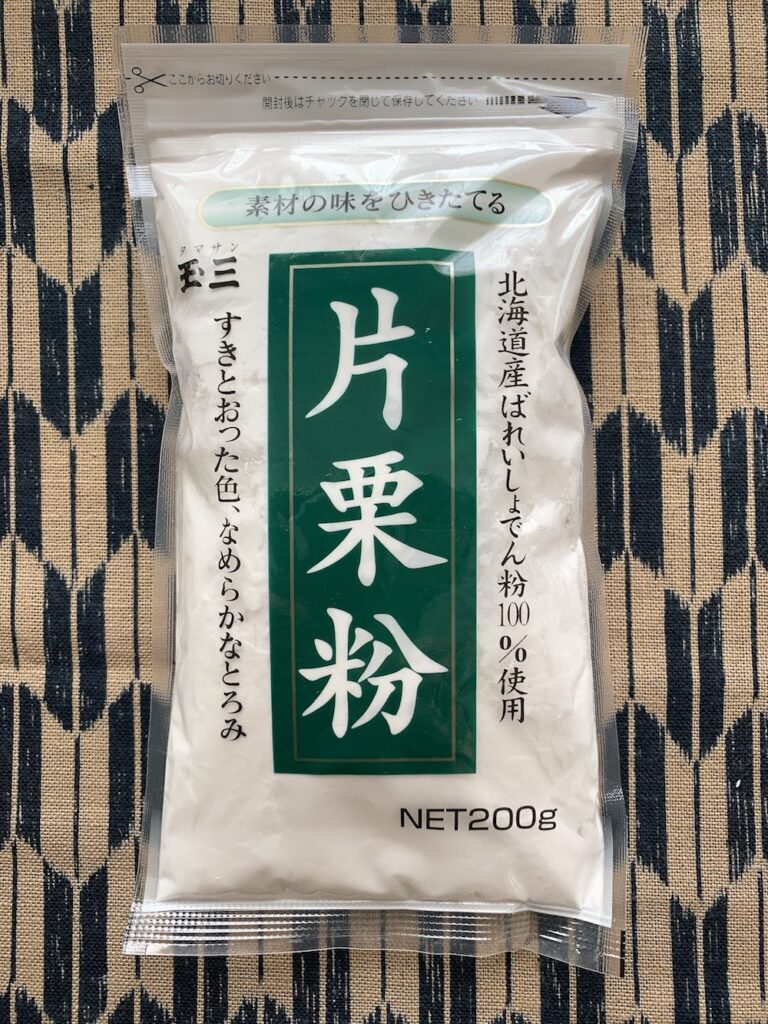 You can see recipes in the video as well.⬇️