I'm trying to introduce Japanese recipes that are as easy as possible to make. This time, we'll use ready-made red bean paste and try making SHIRATAMA!
SHIRATAMA flour is a familiar ingredient for making Japanese sweets, and is made from glutinous rice. The dumplings made withSHIRATAMA flour are chewy and sticky, with a glossy surface. They can be easily made by boiling them in water.
Zenzai is a traditional Japanese dessert soup made with 
azuki beans. This sweet red bean soup is served hot 
with mochi or shiratama dango (glutinous rice flour 
dumplings)inside the soup.
Ingredients     (4 Servings)
[A] 1/2 pack (3.5 oz)    TAMASAN SHIRATAMA KO (200g)
[A] 3oz                            water
[B] 1pack (7 oz )            IMURAYA YUDE AZUKI (400 g)
[B] 11oz                         water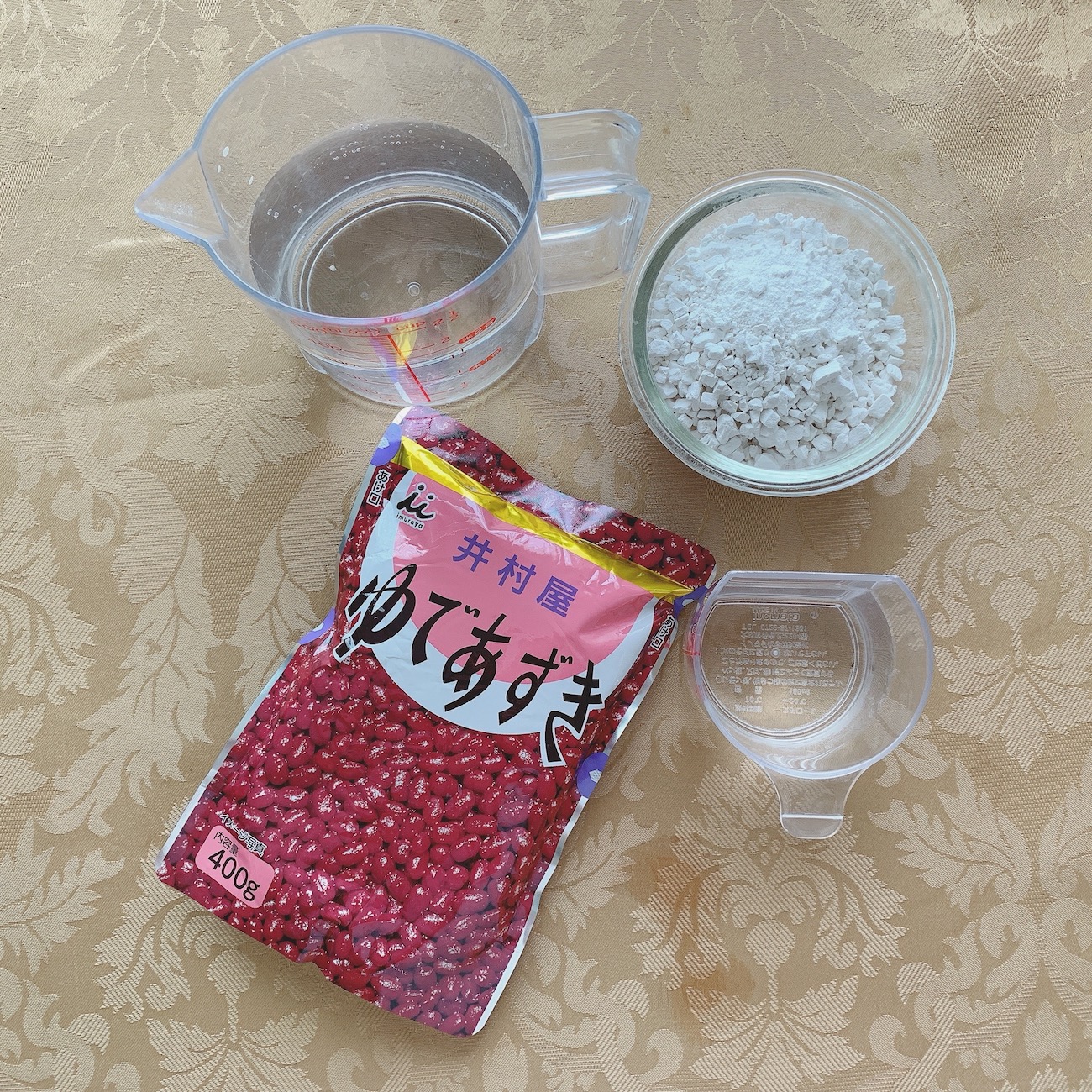 Instructions
①  Add about 2/3 of water [A] to the SHIRATAMA dumplings powder.
When the powder and water are well blended, add the rest of the water.
Knead together firmly.Knead until it forms a lump.
② Divide the dough into two equal parts.Roll out the dough into a stick.
③  Roll into a white ball-shaped dumpling. (About 20 pieces)
Press lightly on the center with your finger.(Check on YouTube!)
④ Put a SHIRATAMA into a large amount of boiling water.Wait until the white balls rise to the surface.About 1 to 2 minutes, place in a pot of water.
⑤ Remove from heat and drain in a colander.Put the SHIRATAMA into the water with ice.When cool enough to handle, drain off the water.
⑥ Add the azuki beans to 11 oz of water [B].Boil for 1 to 2 minutes.
⑦ Put in SHIRATAMA dumplings.
📌 Leave about 1/3 of the water to make SHITARAMA, and adjust it to be a little firmer than an earlobe.
📌 Red beans are small reddish brown beans. In Japan, they are used to make SEKIHAN (red rice) and Japanese sweets. It is easy to make using pre-cooked canned azuki or azuki packets.
📌 It is also delicious chilled.
💁 Trivia
OTSUKIMI is an autumn tradition where people decorate the night with silver grass and enjoy drinking sake and eating dumplings on the night of the full moon.
Zenzai is perfect sweets for Otsukimi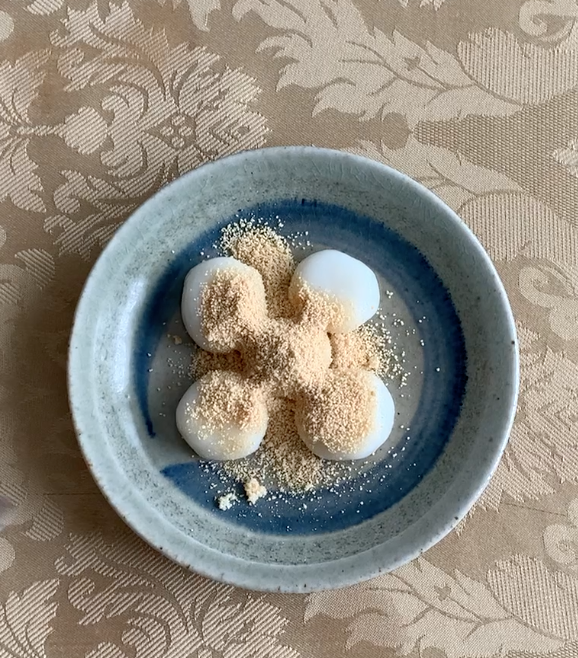 ★ Useful goods
SHIRATAMA KO / YUDEAZUKI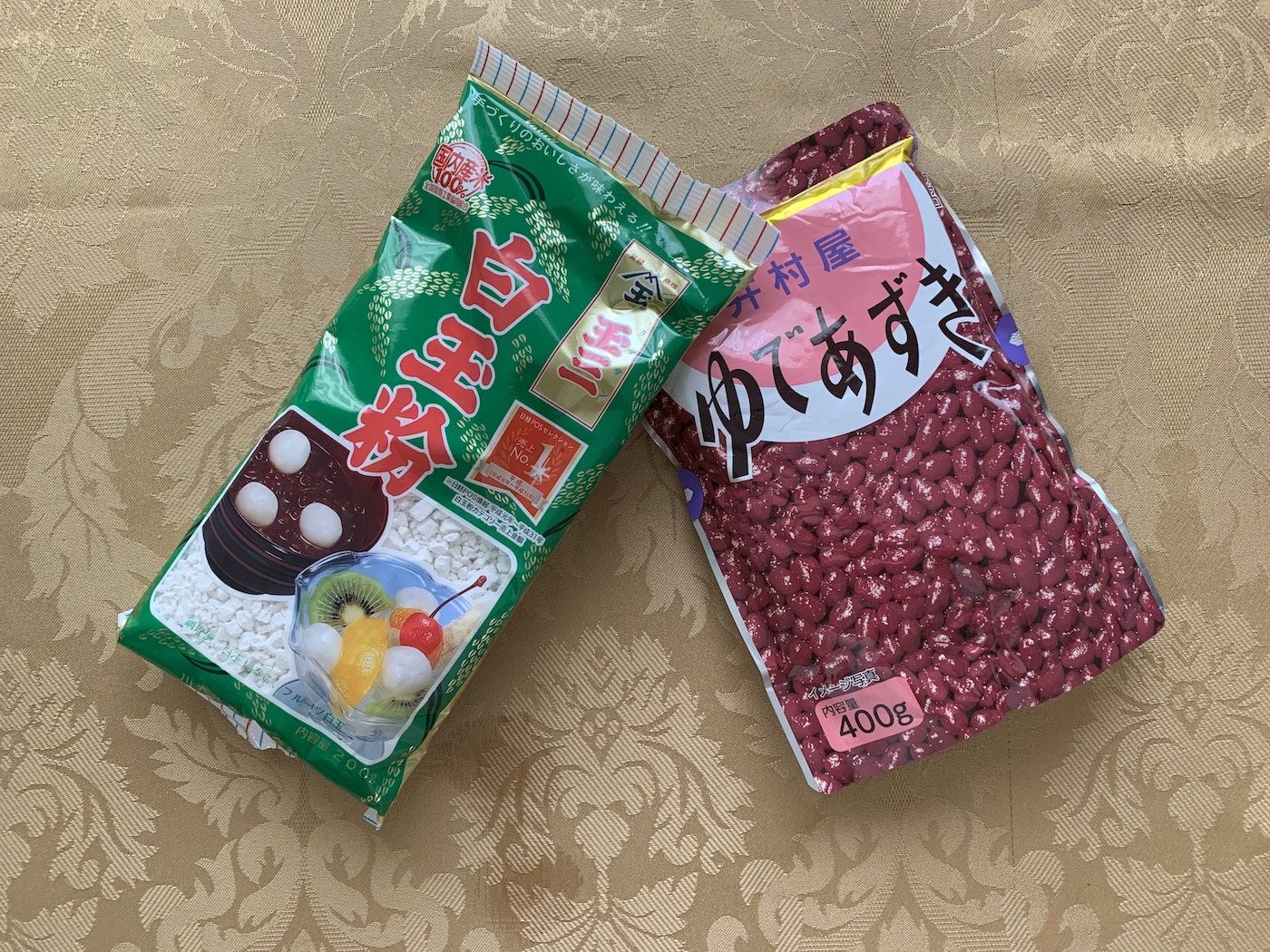 ★  If you're interested in Japanese Sweets, please comment! We will  continue to introduce other recipes.
You can see recipes in the video as well.🔽