Topped with sweet and spicy beef with [MENTSUYU], the onsen egg is even better if it's a Japanese egg!
Beef udon [Niku Udon)]is a Japanese comfort dish made of tender sliced beef seasoned and stir fried on top of cold udon noodle in a savory dashi broth.Onsen Tamago literally means 'hot spring eggs' in Japanese. It create silky egg whites and custard-like yolk.
Ingredients     (1 Serving)
1 portion of FROZEN UDON
3 oz                THIN-SLICED BEEF FOR GYUDON
1 piece           NIHON NO TAMAGO (BROWN EGG)
Some             green onion
As needed     red pickled ginger OR grated ginger
Seasonings
A:Broth
1 TBSP.        NINBEN TSUYU NO MOTO
1 TBSP.        water
B:Beef Tipping
1 TBSP.        NINBEN TSUYU NO MOTO
1/2  TBSP    water
1/2 TSP       sugar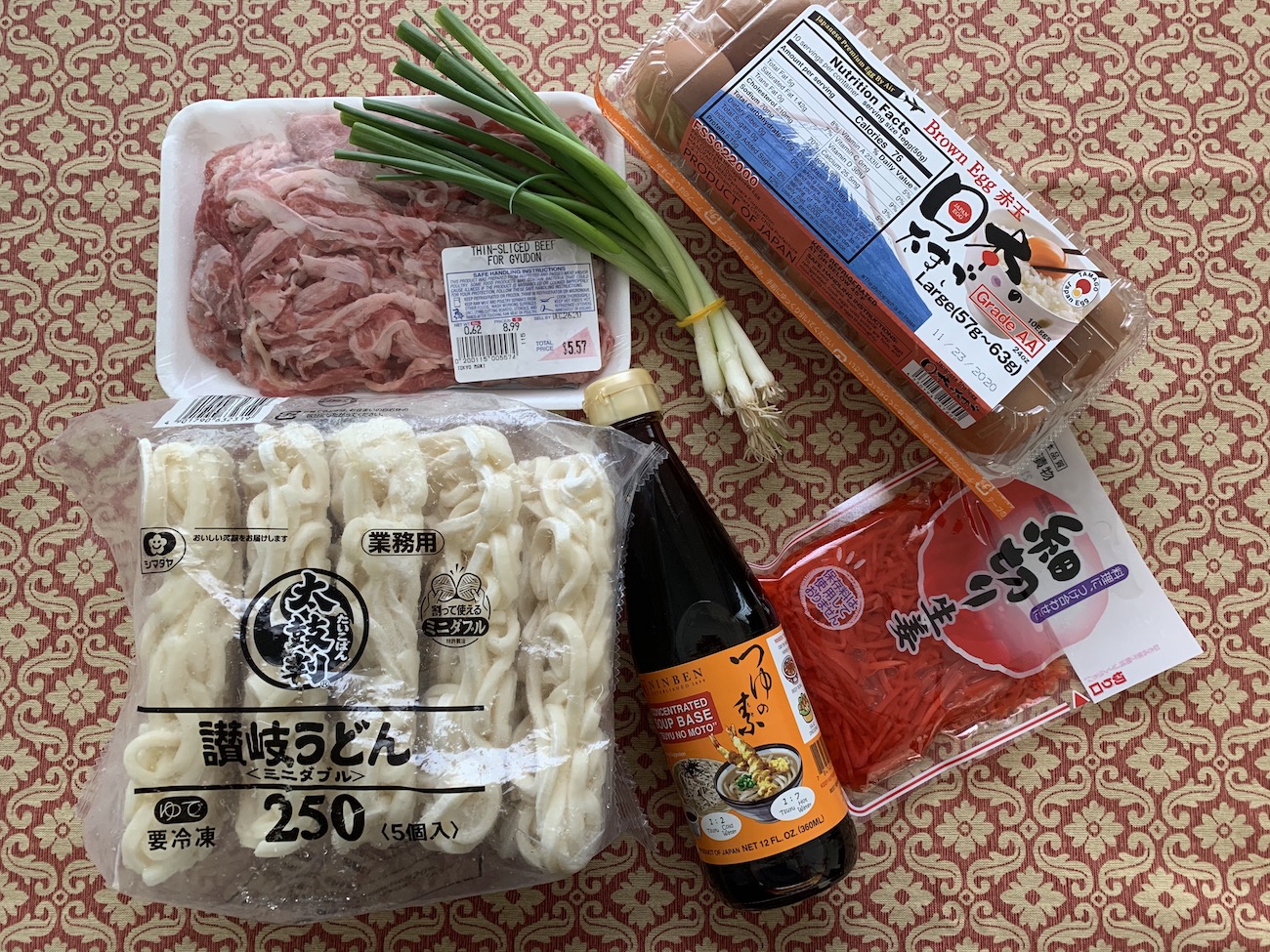 Instructions
① Make hot spring eggs (easy to make, 4 L size)
Boil 5 cups of water and turn off the heat.When it comes to a boil, add 1 cup of water. Gently add the eggs.Cover the pot and wait for 15 minutes.After 15 minutes, pick up the eggs with a ladle. Crack an egg as you would a raw egg.
② A :Mix NINBEN TSUYU NO MOTO and water for udon soup.(Keep it chilled in the refrigerator)
B :Mix NINBEN TSUYU NO MOTO with water and sugar.
③ Cut green onions into small pieces.
④ Cut the meat into bite-sized pieces.Saute the meat over medium heat.Add ingredient B. When the meat has absorbed the flavor, turn off the heat.
⑤ Place the frozen noodles in boiling water In about 50 seconds.When the noodles are loosened, lift them into a colander.Cool with ice water.
⑥ Transfer well-drained udon to a bowl.Add ingredient A.Sprinkle with beef, egg and green onion. Sprinkle red pickled ginger as needed.
Udon is a type of thick, wheat-flour noodle used 
frequentlyin Japanese cuisine. Tender sliced beef on 
top of udon noodle and Onsen tamago which is a traditional 
Japanese low temperature egg in a savory broth.
・Japanese eggs are of high quality, and now we have added an onsen egg recipe!
・Garnish with red ginger or grated ginger if desired.
★ Useful goods
MENTSUYU / FROZON UDON / NIHON NO TAMAGO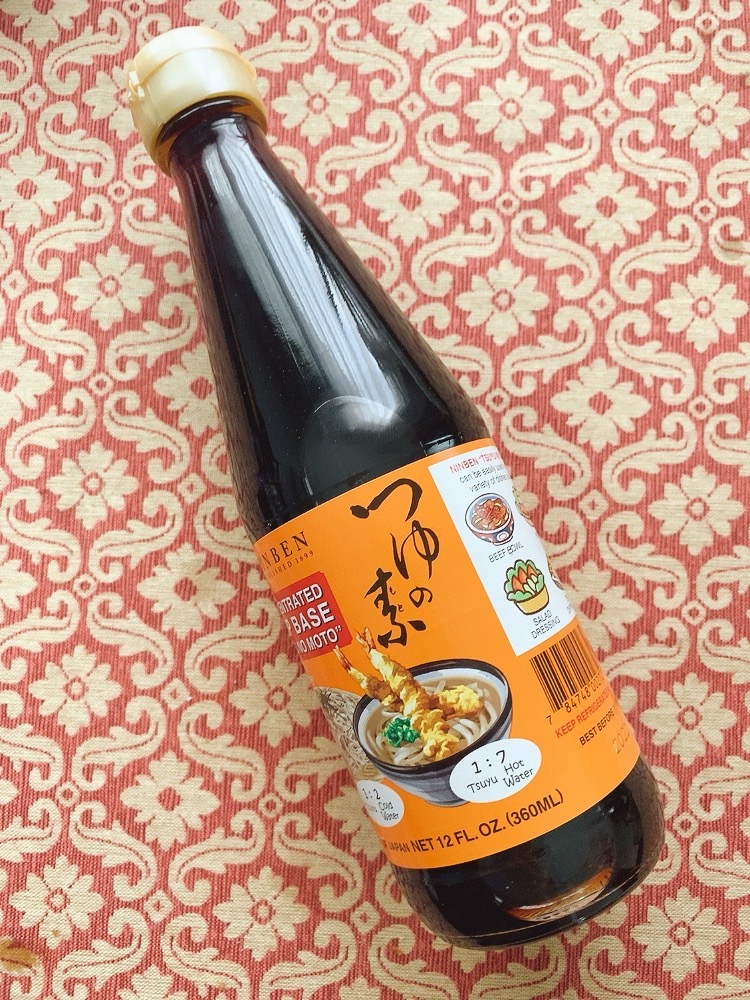 Click here to see a menu that can be easily prepared with the all-purpose seasoning MENTSUYU.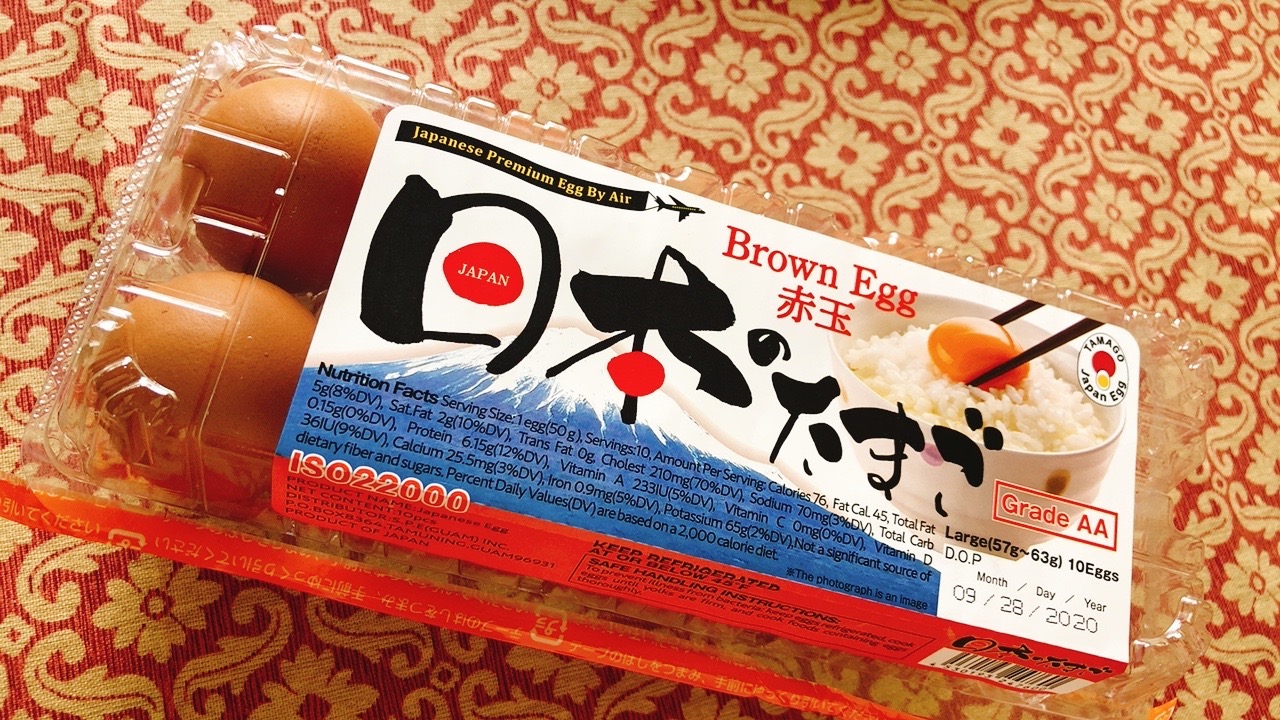 ★ 💁 Noodles are a popular lunch menu item. Let's increase the number      of noodle menus with short cooking time.
You can see recipes in the video as well.🔽