Japanese style instant pickles with 3 kinds of fresh vegetables
"Asazuke" generally refers to any vegetables that are left in pickling solution for only 30 minutes. Asazuke pickling solution (asazuke no moto) is a mixture of soy sauce, salt, vinegar, stock, and other ingredients that allow consumers to make asazuke by simply combining this solution with cut vegetables.
Kizami kelp is useful in various situations.It looks professional, right?
Ingredients(4 servings)
1 Cucumber (150g)
1/3 Carrot (100g)
1/8 Radish (185g)
Chili pepper (as you like)
Kizami Konbu (as you like)
200ml Asazukenomoto (Ebara)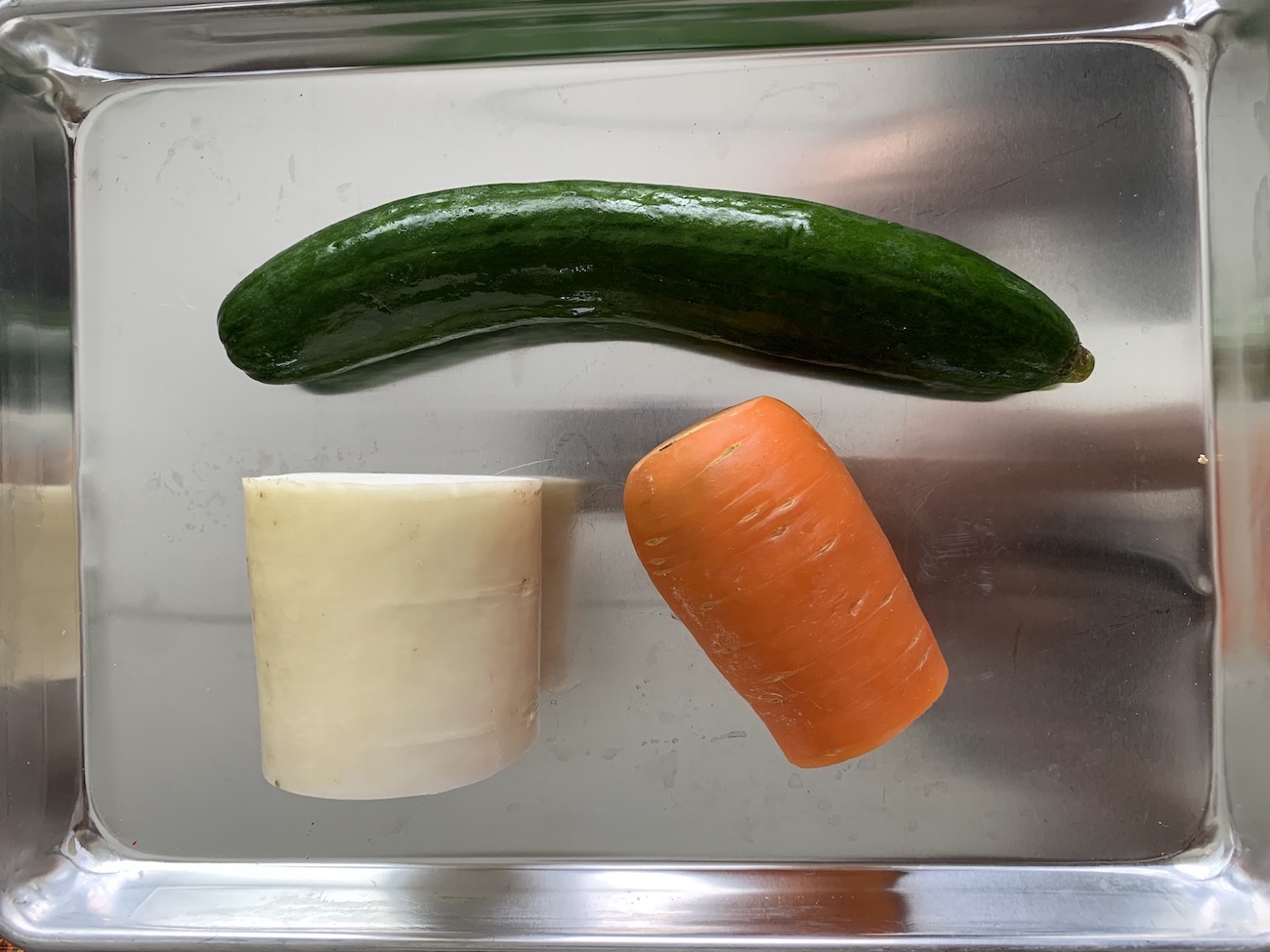 Instructions
Cut vegetables in 5cm. ( Same length looks nicer)
Put in ZIP LOCK Colorful 3 kind of vegetables with ASAZUKENOMOTO.
Add Chili pepper and KIZAMI KONBU.
Let the air out and rub lightly then leave in the refrigerator.
Remove the source and serve in a dish.
★ASAZUKENOMOTO and KIZAMI KONBU are available at TOKYO MART.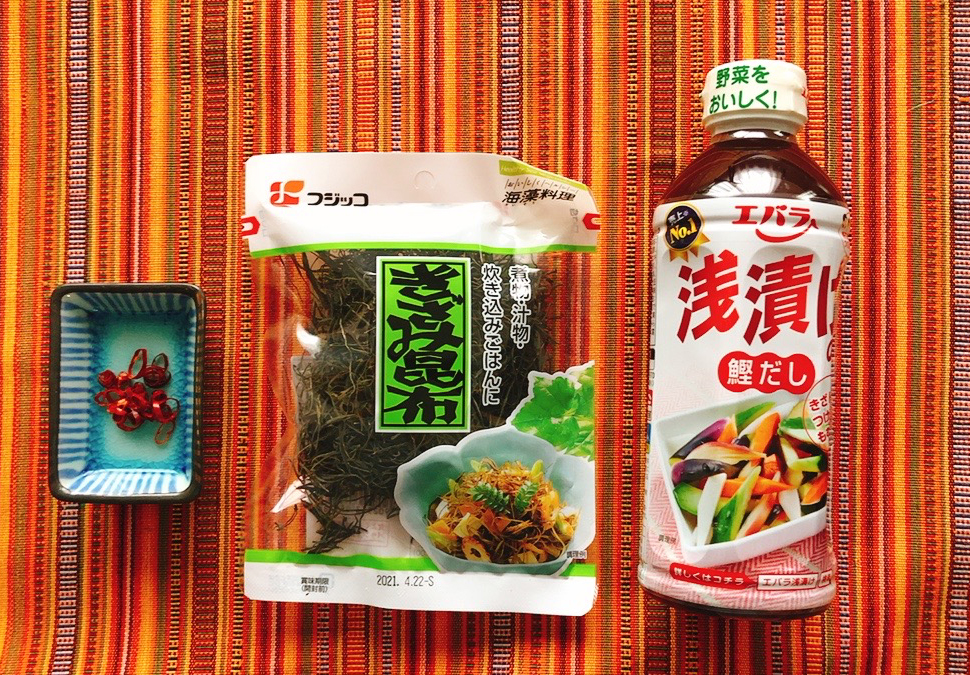 You can see recipes in the video as well.⬇️