The key to a café-style SANDWICH is the use of dressing.
As long as you have the right ingredients, you can make a café-style sandwich. Pay attention to the order and position of the sandwiches. The result is a colorful and filling sandwich.
The secret recipe for the Mozzarella sandwich from CAT CREA, the Japanese owned cafe that was loved by Guam residents from 1997 to 2017, has been recreated!
Now, on to the recommended DX sandwiches, straight from the masters at CREA's! Try to recreate that nostalgic taste for yourself!
Ingredients   (4 Servings)
8 slices                     Bread
4 slices                     Ham
8 slices                     Mozzarella Cheese
Some                       Tomato
Some                       Cucumber
Some                       Onion
Some                       Green pepper
Some                       Romaine lettuce
2 Tbsp                     KEWPIE MAYONNAISE
2 Tbsp                     Mustard
Some                       Black pepper
Some                       Ranch dressing
Some                       Italian dressing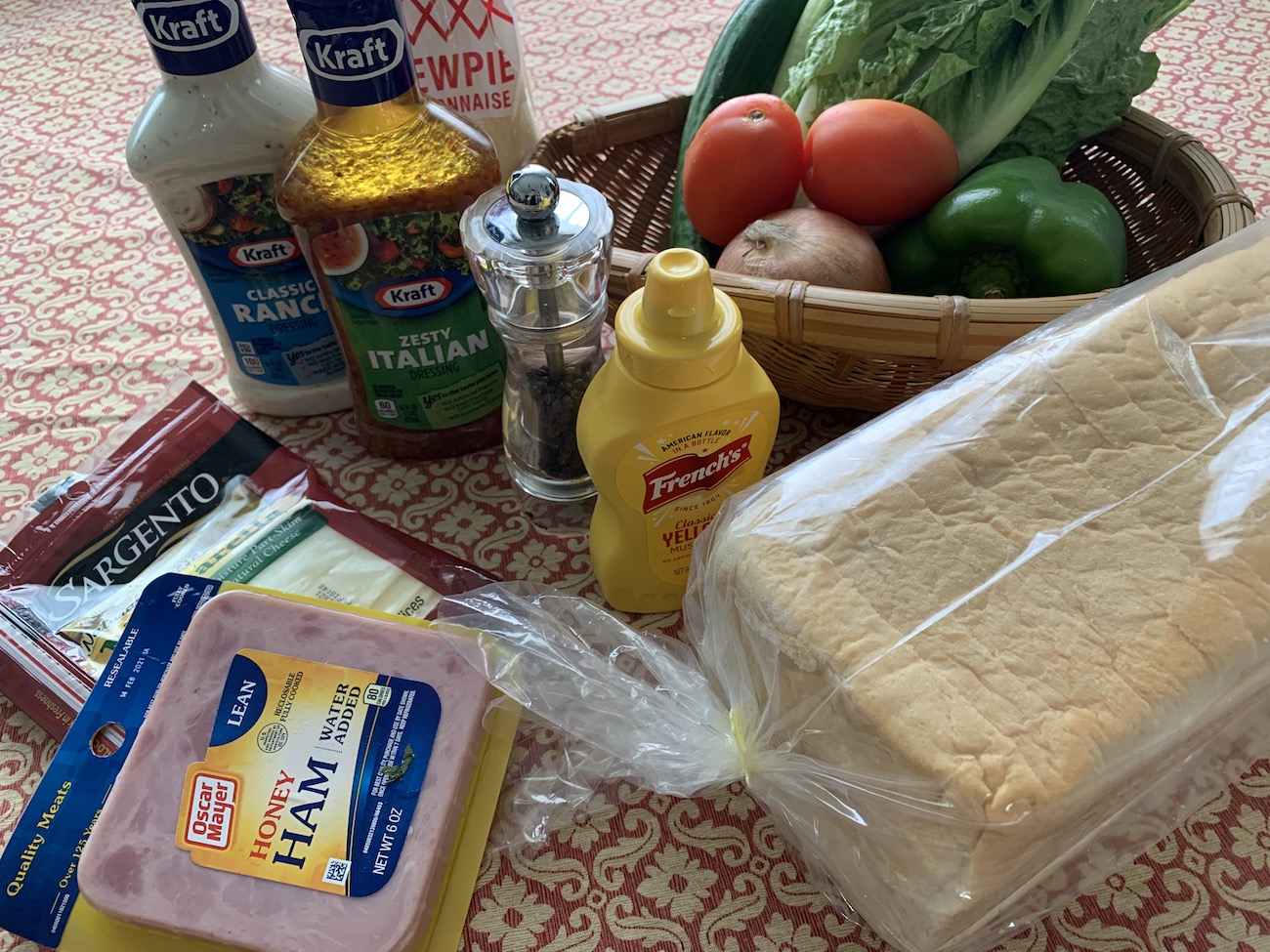 Instructions
① Mix the mayonnaise and mustard.
② Slice the cucumber.Slice the green pepper.Slice the onions.Slice the tomatoes.
③ Lightly bake the bread.Spread mixed mayonnaise and mustard.
④ Spread ranch dressing on one side.
⑤ Place the ham on top.Top with tomatoes.Sprinkle with pepper.Place a cucumberTop with onions.Top with green pepper.Italian dressing Mozzarella cheese Romaine lettuce Ranch dressing Sandwich with bread and fasten with toothpicks.
⑥ Cut in half.
📌 For a more authentic finish, mix the Italian dressing with balsamic vinegar and red wine vinegar, 7:2:1!
📌 Lightly toasted, it'll give it that extra café feel!
    ★ 
Master Fuku-chan of CREA, who provided us with the recipe this time. Check out the current situation here.
(Sorry…. only Japanese)
You can see recipes in the video as well.⬇️